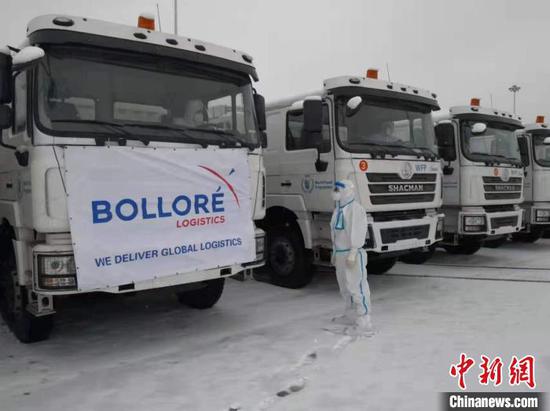 A staff member of the Horgos Customs inspects the supplies for Afghanistan. (Photo/China News Service)
(ECNS) -- Supplies for Afghanistan aided by China and the World Food Programme (WFP) departed China via the Horgos Port in southwest China's Xinjiang Uyghur Autonomous Region on Thursday and are expected to arrive in Afghanistan 10 days later.
A total of 45 trucks loaded with supplies valued at 161,825,00 yuan (about $2.55 million) were manufactured in Henan Province.
To ensure the export of these supplies against the background of COVID-19, the Horgos Port has set up a new form of no-contact mode for custom clearance at the border bridge between China and Kazakhstan, so that drivers from both countries won't risk infection.
Horgos Customs have set up a special team to ensure the export of supplies. The team contacted declaration enterprises, pre-examined export declaration materials and guided these enterprises to complete online declaration, which has greatly improved efficiency and enabled these supplies to be released as soon as possible.