(ECNS) -- Hua Zhibing, China's first virtual student powered by artificial intelligence (AI), has made a splash on Chinese social media after a vlog of her singing and playing the guitar in September.
Hua Zhibing, China's first virtual student powered by AI, is singing while playing the guitar. (A screenshot on Douyin)
However, some people found a vlog of a real person on Bilibili, a Chinese video-sharing website, similar to Hua's and accused Hua's vlog of being a deep fake.
According to a statement by Xiaoice, one of the companies developing the virtual student, all facial features of Hua's face in the vlog were generated and integrated via X Avatar, an AI Xiaoice framework, and Hua's voice was generated by X Studio, another framework.
In the statement, Xiaoice also emphasized that the gestures and body movements all derived from the real person, a member of the Xiaoice team, who uploaded the vlog on Bilibili with her permission.
Unlike "Virtual Idols", such as the famous Luo Tianyi, Hua and the frameworks behind her are totally different, Xiaoice said. Motion capture technology was used to feature various "Virtual Idols," meaning that what each "Virtual Idol" does is consistent with the person whose motions are captured.
In comparison, "Virtual Humans" like Hua feature AI. Therefore, they have made progress in lowering the cost of short-video production and in human-machine interaction.
Xiaoice also made it clear in its public statement that "We believe that Virtual Humans will be the major video providers in the future." "But now we should think about the relationship between human beings and AI," added Li Di, CEO of Xiaoice. Making ethical rules of AI is both important and necessary, and technology alone can't do it now."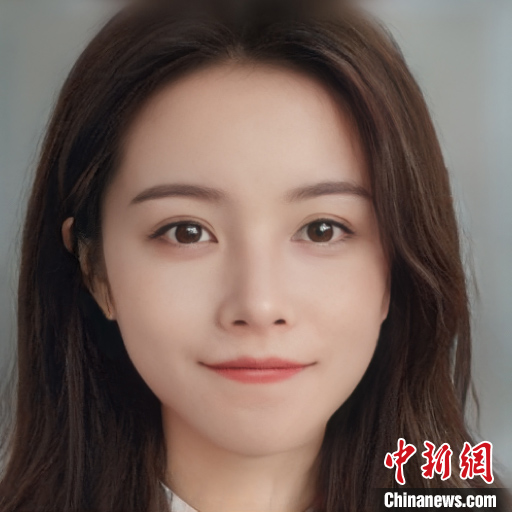 Hua Zhibing's face. (Photo provided by Xiaoice)