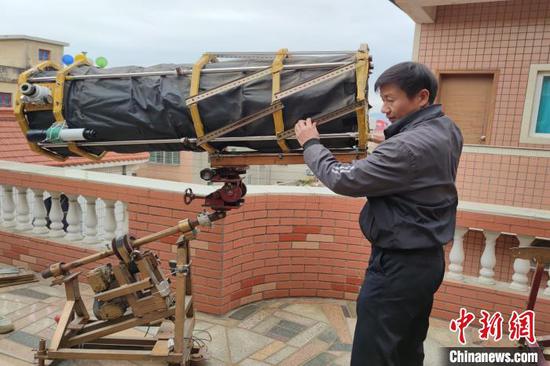 Astronomy fan Yan Mingzhe shows his self-made Newtonian telescope. (Photo provided to China News Service)
(ECNS) -- Astronomy fan Yan Mingzhe hails from Anhai Town, Jinjiang City, Fujian Province. He managed to create a Newtonian telescope all by himself.
He polished two large-diameter lenses and a star-tracking device.
One of the lenses is 400 millimeters in diameter, the other, 500 millimeters.
"Few Chinese astronomy enthusiasts can grind such a large lens by themselves, and few can build a matching "tracking system", while even fewer can learn to make both," he said.
Yan became interested in astronomy when he was a junior high school student. Now, he can produce one lens in one or two months.
He has captured a clear image of Sinus Iridum, lunar craters, and sunspots using his self-made telescope over the past six years.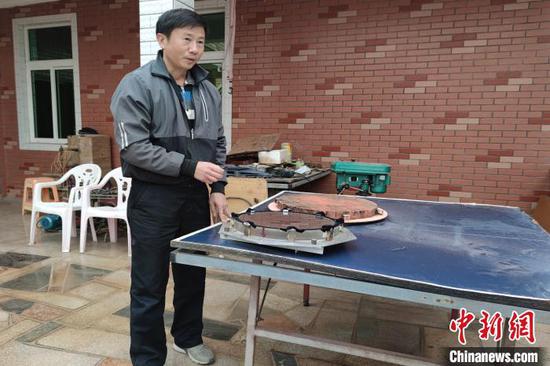 Astronomy fan Yan Mingzhe shows the lenses he has made by himself. (Photo provided to China News Service)