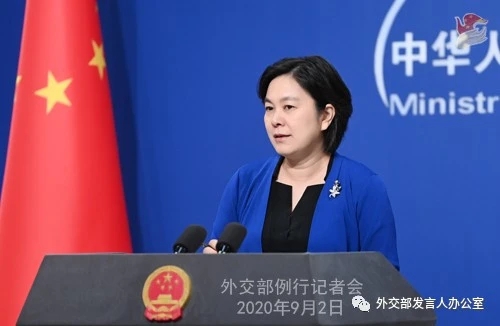 (ECNS)--The Chinese government has always protected the legitimate rights and interests of ethnic minorities, with its population policy greatly favoring these groups, including the Uygurs, said a Foreign Ministry spokesperson Wednesday while refuting so-called "genocide" allegations.
A reporter asked whether Uygur women in Xinjiang have been sterilized and forced to have abortions and if these measures are causes of the drop in Uygur population numbers in the region.
"The truth is the Uygur population in Xinjiang has continued to grow," Chinese Foreign Ministry spokesperson Hua Chunying said in response.
Hua said the latest data shows the Uygur population in Xinjiang has grown from 5.55 million in 1978 to 12.71 million in 2018.
During the 8-year span from 2010 to 2018, the population of the Uygurs in Xinjiang experienced a 25% increase of 2.54 million. This increase rate is not only higher than that of the entire Xinjiang population, but also more than ten times the growth rate of the Han population over the same period, she added.
The spokesperson pointed out that most materials used by anti-China forces in some western countries to smear and discredit its policies on Xinjiang came from Adrian Zenz, a German "scholar".
The media has repeatedly disclosed that Adrian Zenz is a key member of the Xinjiang Education and Training Center Research Group set up by the U.S. intelligence agency, making a living from fabricating rumors about Xinjiang and slandering China.
He was reported to selectively use some data and employ several "actors" to play the role of "witnesses" according to his fabricated "scripts" and "lines."
Hua said Zenz's rumor-mongering and deceitful behavior is contemptible and should be punished by law.
"Whenever you hear that Xinjiang is doing something to its Uygur population, you should process what you hear through a sieve, eliminating the false and retaining the true," Hua said.