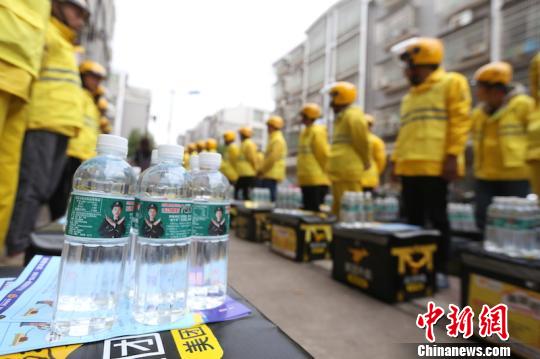 (ECNS) - Seventy-seven percent of China's food delivery workers were from rural areas and the industry's top monthly income was 30,000 yuan ($4364), according to a report by Fengniao, the delivery network of food-delivery startup Ele.me.
The report said 47 percent of food delivery workers were from central China and 18 percent from western regions. Anhui Province, although in east China, was the largest source of food delivery workers, with many from the province's Yingshang County.
Of the army of food delivery workers, nine percent were female. But in Yunnan, Jilin and Sichuan, the percentage of female delivery workers was larger than the national average.
More than 20 percent of delivery workers were born after 1995, and more and more younger people were choosing food delivery as their first job.
More than 60 percent said they chose the job for its transparent salary system—the more you work the more you earn—and its flexible hours. Nearly 30 percent said they liked riding electric bikes through the city.
On average, one delivery worker traveled 150 kilometers a day and delivered 48 orders.
The Mid-Autumn Festival, which falls on the 15th day of the eighth lunar month, was the busiest time of year for food delivery workers.
Most earned a monthly income between 4,000 and 8,000 yuan, which was higher than the average salary in China's private sectors in 2017, at 3,813.4 yuan.
Chen Longjun, who works in Shanghai, made the highest income of 30,000 yuan a month. He said he had good knowledge of local restaurants and routes, so he could deliver 60 percent more orders than others.
In the report, less than 30 percent said they felt their job was respected by society and more than half said they hoped for their customers' appreciation.