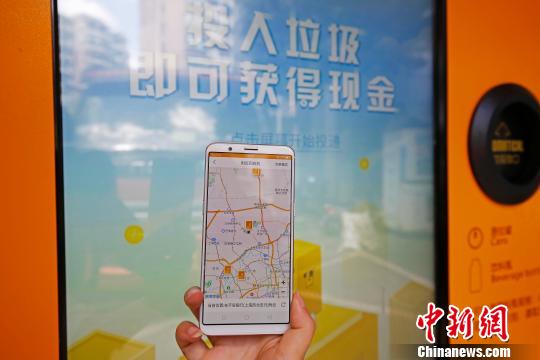 The smart dustbin in Shanghai's Zhabei District. (Photo: China News Service/Yin Liqin)
(ECNS) - A residential community in Shanghai's Zhabei District has put into use smart dustbins amid the city's campaign to realize household garbage classification by 2020.
Incentives, including cash, were provided to Wangjingyuan residents who use the intelligent sorting and recycling machine composed of four containers for plastics, textile, cans and paper.
A big touchscreen on the machine helps residents perform all kinds of operations, including garbage weighing and identification.
People need to install an app on their mobile phone, scan the QR code on the machine, and select the waste category to use the service. Payment for the recycled material will be transferred to the app once waste is correctly placed inside the machine.
The Shanghai government said that by the end of 2020, the city's household garbage treatment capacity would exceed 32,800 tons a day. Among this, 7,000 tons of wet garbage will be recycled for use. The garbage recycling rate is expected to reach 35 percent.