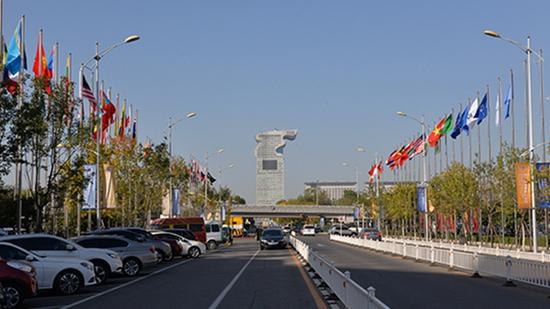 The 9th Beijing Xiangshan Forum opens on October 20, 2019 in Beijing, China. /Photo via Xiangshan Forum website
China's Vice Foreign Minister Le Yucheng called on world powers to uphold a cooperative and sustainable security concept and abandon zero-sum thinking and the Cold War mentality, as high-ranking military officials from over 20 countries gathered in Beijing for a security forum.
History has told us that unilateralism is not sustainable and power politics are doomed to fail and the law of jungle is the retrogression of civilization, Le told guests at the Xiangshan Forum on Tuesday.
He said the world wants openness and cooperation and not barriers, the "decoupling" of economies or a new Cold War. He called for efforts to build a "common, comprehensive, cooperative and sustainable security concept."
The security concept was first proposed by Chinese President Xi Jinping in 2014 at the Conference on Interaction and Confidence Building Measures in Asia (CICA) in Shanghai. It advocated a path of building, sharing and achieving win-win security in Asia.
Le also stressed that China will never yield its core national interests.
The official said China has made huge contributions to world growth and stability by improving the livelihood of one-fifth of the world population. China doesn't take advantage of other countries for its own development but will not allow other countries to harm its stability and security, he stressed.
No country should expect China to swallow the bitterness of losing sovereignty, security and development interests over Taiwan, Hong Kong, Xinjiang and Tibet, he went on to say.