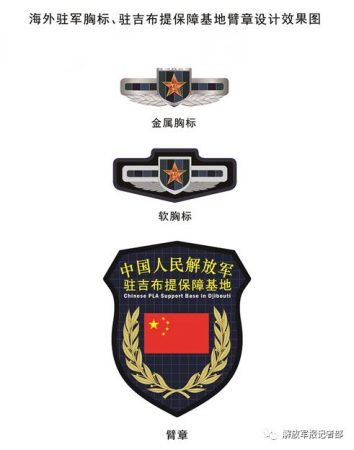 A picture of new badges for troops stationed overseas and a new brassard for members at Djibouti Logistics Support Base.(Photo/www.81.cn)
This is the first time the Chinese military has designed a badge and brassard for its overseas troops.
The PLA established the Djibouti Logistics Support Base, the nation's first of its kind, in July. It opened in August and is tasked with supporting naval escort, peacekeeping and humanitarian missions in Africa and western Asia.
The PLA said the base will also help China to improve its capabilities in terms of international military cooperation, joint exercises, emergency evacuation and overseas rescue. Moreover, the base will enable the nation to better safeguard the safety of international strategic maritime passages with other countries, according to the military.