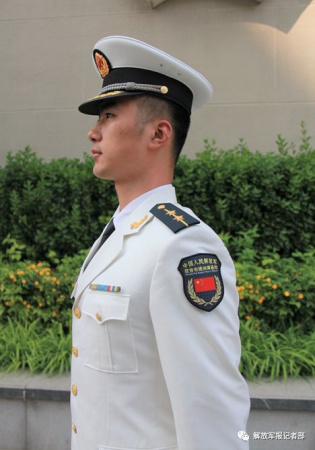 A soldier wears a new brassard for members at Djibouti Logistics Support Base of People's Liberation Army. (Photo/www.81.cn)
The People's Liberation Army has published a badge for its troops stationed overseas and a brassard for members at its Djibouti Logistics Support Base.
These new items will be used by service personnel at the Djibouti base starting June 1, according to the PLA Daily.
Unlike other chest badges used by the PLA, the overseas troop badge has no elements representing particular branches, such as the ground force or navy, but features a PLA emblem. The brassard for the Djibouti base highlights the Chinese national flag and olive branches, indicating the base will contribute to world peace and stability, the newspaper said on its website on Monday.