World's first twin penguins born in China
2017-11-04 14:48 chinaplus.cri.cn Editor: Li Yan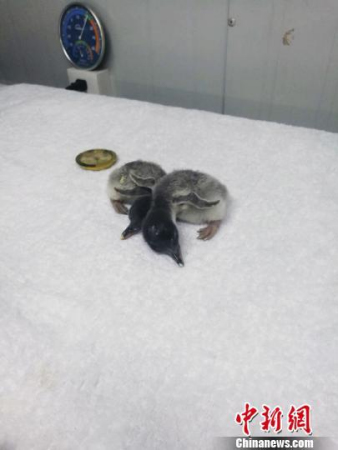 Twin penguins are born at the Dalian Sun Asia Ocean World on Wednesday, November 1, 2017. (Photo/China News Service)
A penguin at the Dalian Sun Asia Ocean World in Liaoning Province has given birth to twins, reports Chinanews.com.
According to staff at the attraction, the newly-born baby penguins can't walk or stand yet. They can't even look for food by themselves.
They are receiving round-the-clock care to ensure their safety.
It's estimated that the penguins will start looking after themselves in about a month.