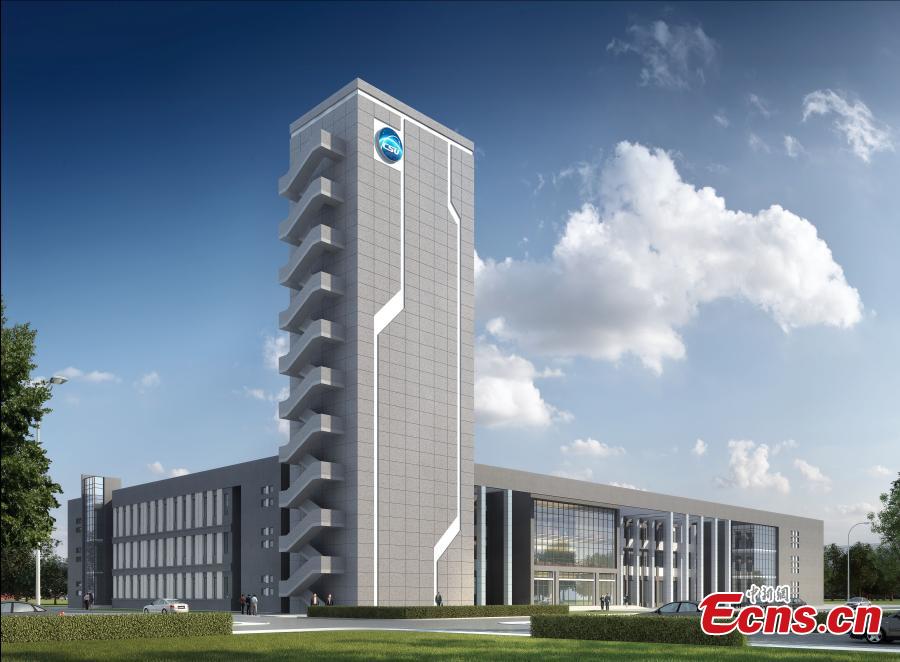 An exterior view of Technology and Engineering Center for Space Utilization of Chinese Academy of Sciences, July 19, 2023. (Photo provided to China News Service)
The new microgravity experiment facility started trial operation on Wednesday.The ground-based short-term microgravity facilities is mainly composed of double layered tower, linear induction motors, experimental capsule, energy storing device, high-power converters, electrical control system and electromagnetic release device. Then the microgravity level of the experimental payload achieved is evaluated through the analysis of kinematics and dynamics.
The acceleration and deceleration of experimental capsule can be controlled within 5g through electromagnetic accelerating and electromagnetic braking.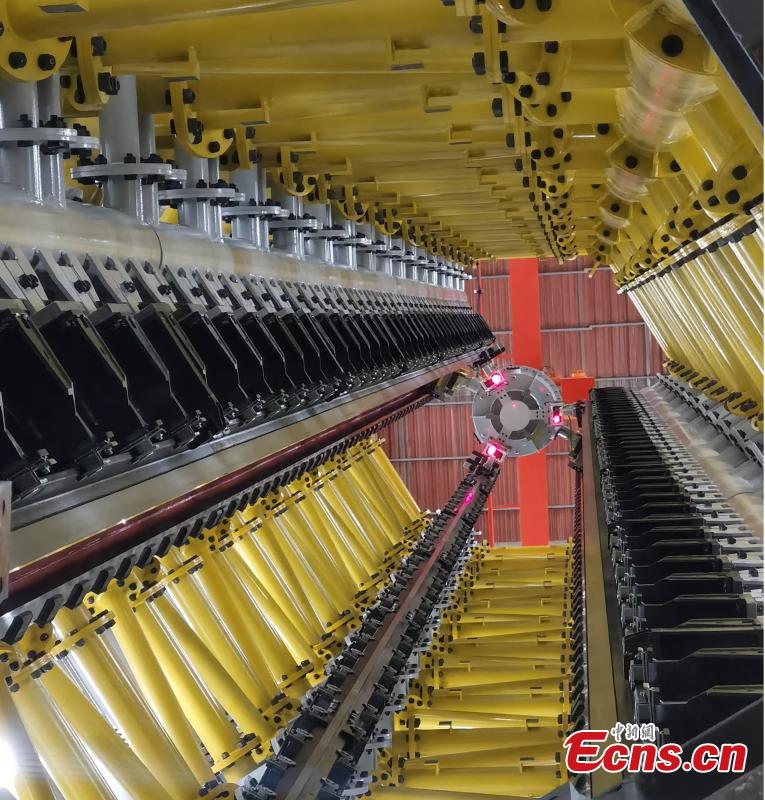 Photo shows the new microgravity experiment facility with electromagnetic launch (4 second) at Technology and Engineering Center for Space Utilization of Chinese Academy of Sciences, July 19, 2023. (Photo provided to China News Service)