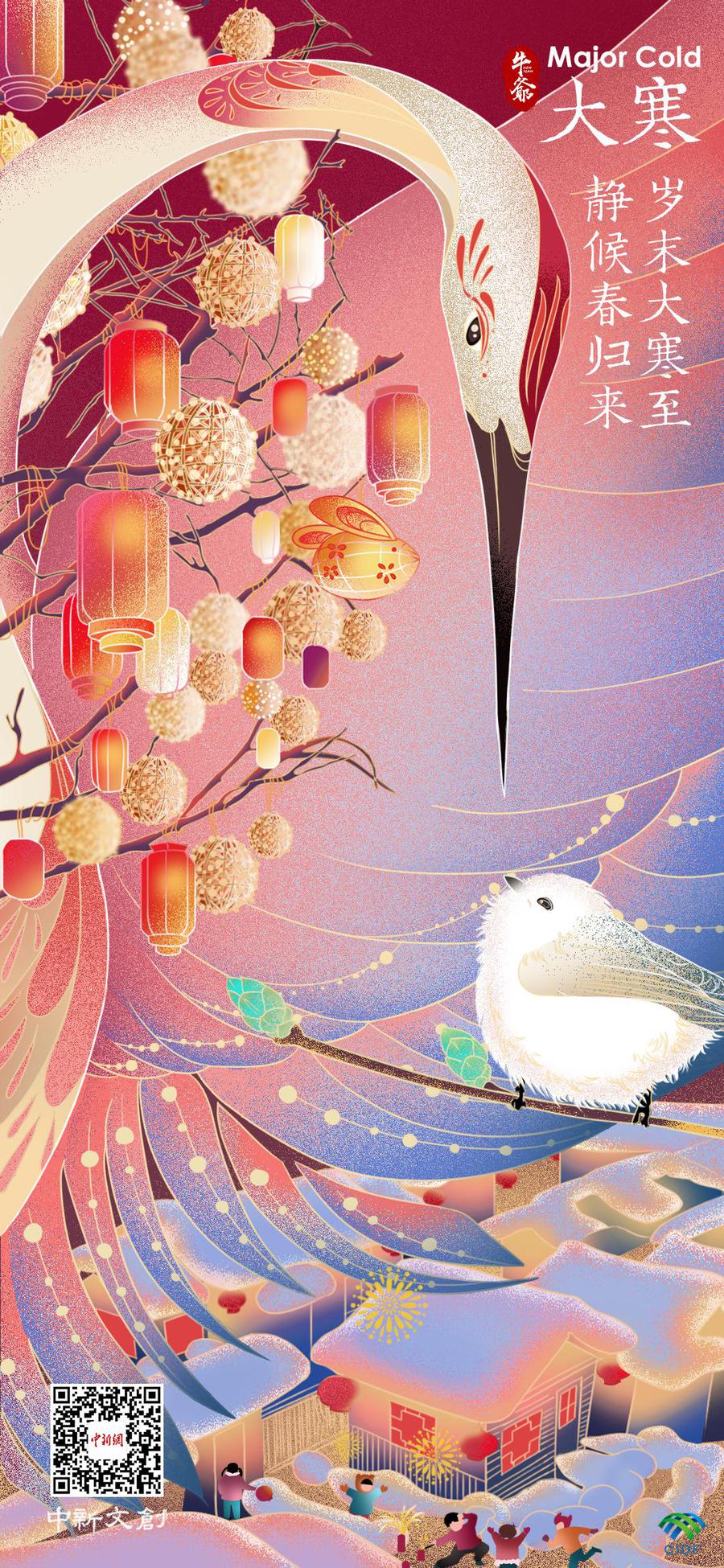 The traditional Chinese solar calendar divides the year into 24 solar terms.
Major Cold is the last solar term in winter and also the last solar term in the annual solar calendar, which indicates spring is around corner.
In this period, snow, rain and icy cold weather exert a big influence on people's lives.
At this time of year, people are busy preparing for the upcoming Spring Festival.