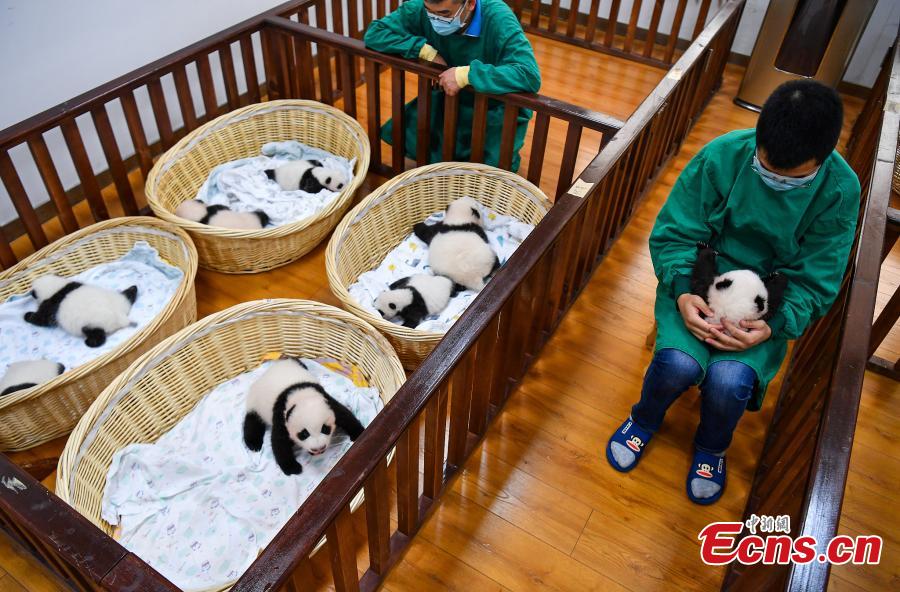 Photo taken on Sept. 22, 2021 shows the eight panda cubs born this year in Shenshuping Giant Panda Base in Aba Tibetan autonomous Prefecture, southwest China's Sichuan Province. This is the first group photo of them. (Photo/VCG)
Another cub was delivered by the panda dubbed "Xiu Qiu" on Tuesday, when the Mid-Autumn Festival falls on. Both the cub and its mother are currently in health conditions.
The panda base in Wolong Giant Panda Reserve is the largest breeding center for giant pandas worldwide, open for the feeding, breeding, reproduction, wild trainings and scientific studies of giant pandas.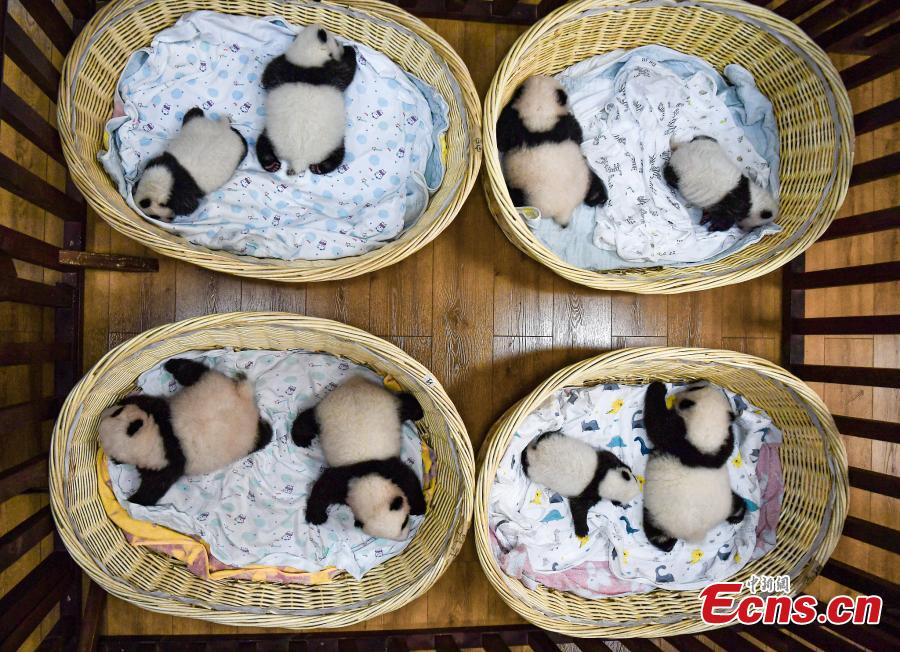 Photo taken on Sept. 22, 2021 shows the eight panda cubs born this year in Shenshuping Giant Panda Base in Aba Tibetan autonomous Prefecture, southwest China's Sichuan Province.(Photo/VCG)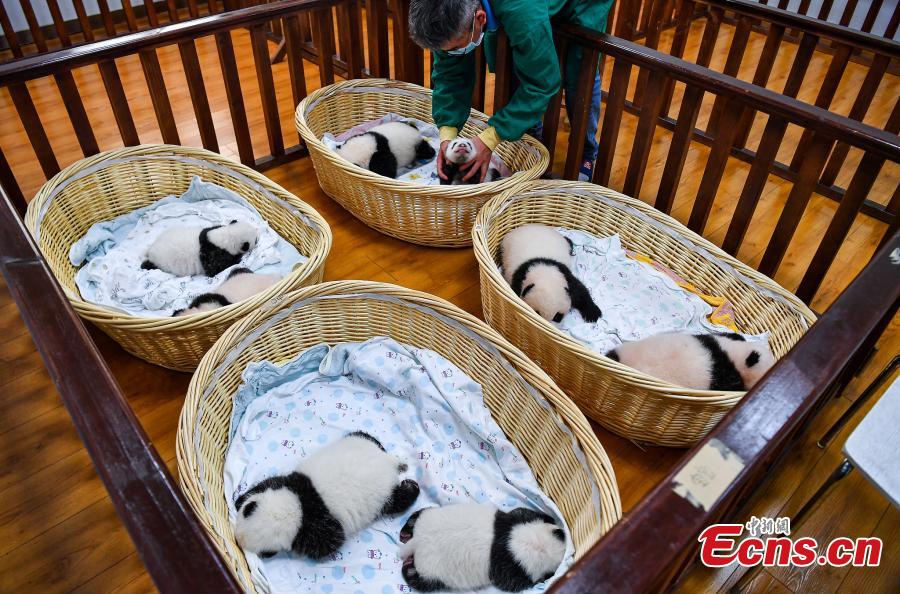 Photo taken on Sept. 22, 2021 shows the eight panda cubs born this year in Shenshuping Giant Panda Base in Aba Tibetan autonomous Prefecture, southwest China's Sichuan Province.(Photo/VCG)