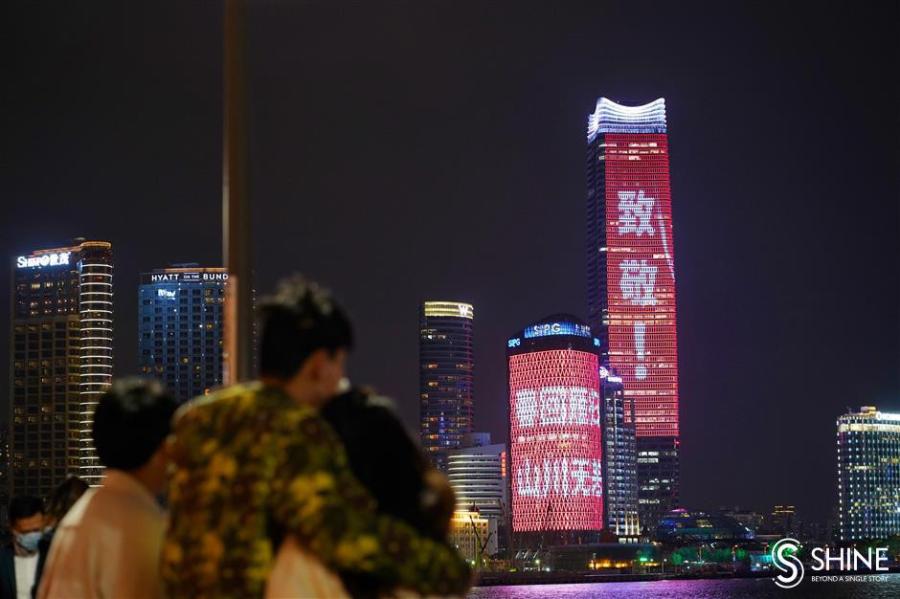 Towers in the northern Bund lit up with words reading "Salute!" and "Spring has returned, and so have the wild geese, while our country is safe and sound" on Tuesday night. (Photo/Shine.cn)
Shanghai's major landmarks and shopping hubs were lit up on Tuesday night in praise of the doctors from the city who came to the rescue in Wuhan.
The words in lights said "It's you that make our country safe" and "Salute to our most admirable guards."
Over 10,000 taxis in Shanghai also displayed the greetings.
On Tuesday, more than 700 medical workers from Shanghai had returned to the city from their mission in Wuhan, half of all those from the city who had left for the city in central China which was the epicenter of the coronavirus outbreak in January.
The light show was coordinated by the Shanghai Civilization Office and Shanghai Health Commission.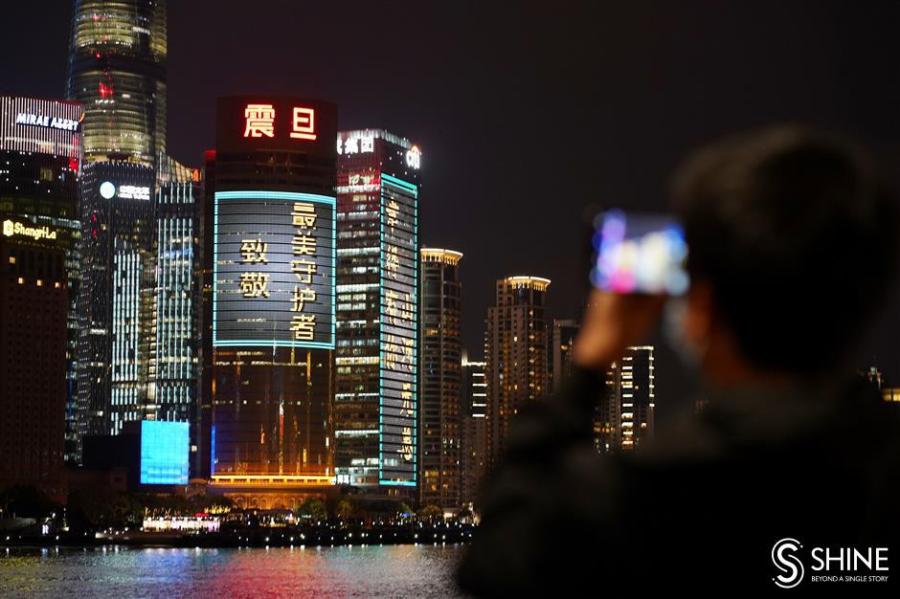 Towers in Lujiazui area lit up with words such as "Salute to our most admirable guards" and "It's you that make our country safe" on Tuesday night. (Photo/Shine.cn)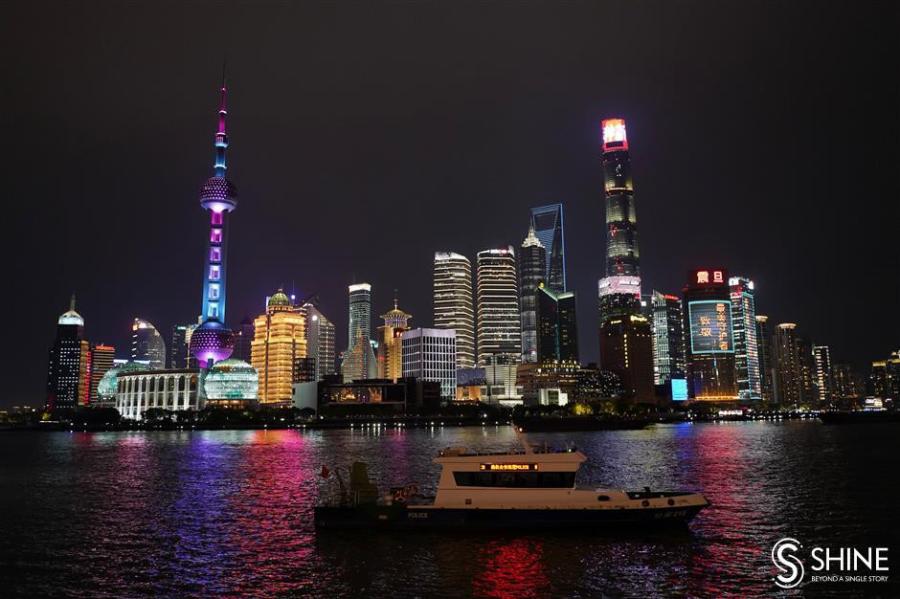 Shanghai's iconic waterfront lit up on Tuesday night in praise of Shanghai's medics. (Photo/Shine.cn)