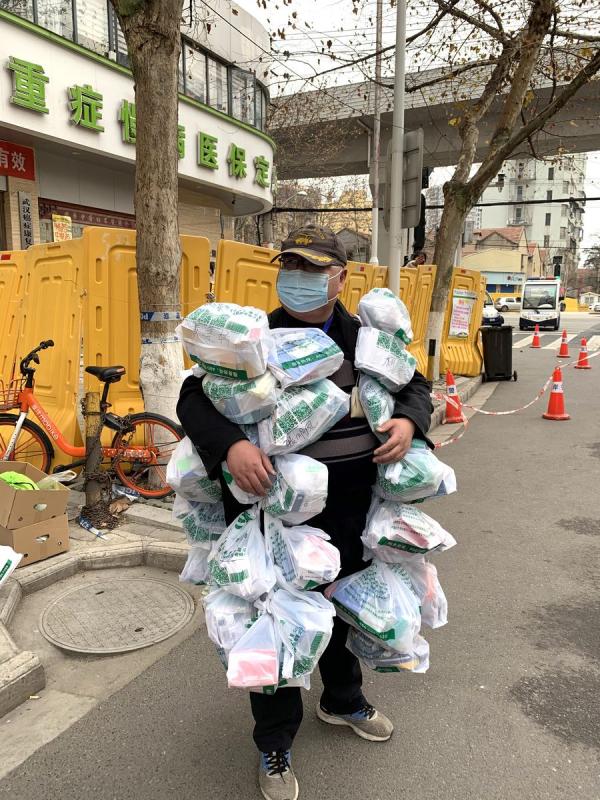 Feng Feng carries prescriptions for residents in the community of Huiminyuan in Jiang'an District, Wuhan, Feb. 24, 2020. (Xinhua)
There were too many bags. Then an idea struck him...
Feng Feng, who works in community outreach in Huiminyuan, Wuhan, China, has found a novel way to deliver residents' prescriptions.
Since the lockdown of the city, a safety measure to contain the spread of COVID-19, people like Feng have helped collect prescriptions and other medicines for residents of the city.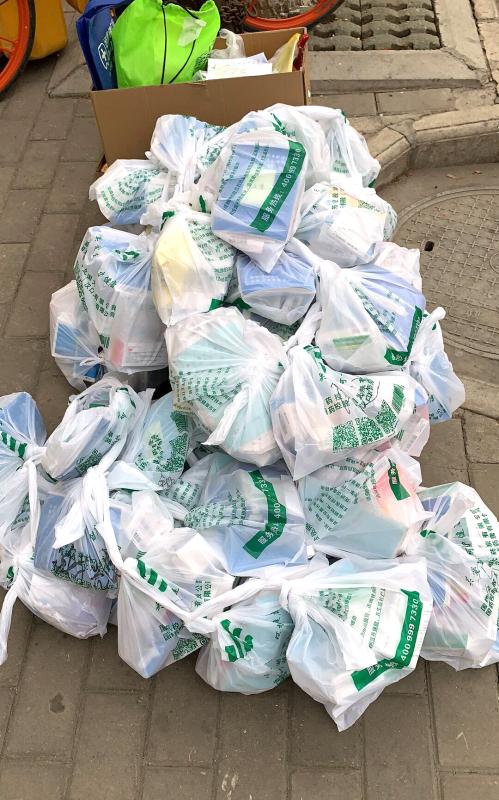 The bags of medicines which will be taken away by Feng Feng (Xinhua)
On Monday, he arrived at the pharmacy at 5 a.m., accompanied by two of his colleagues. It took almost 12 hours for the medicines to be dispensed into around 100 bags -- but the box he had brought to carry them was far too small. It dawned on him that he had a herculean task ahead of him.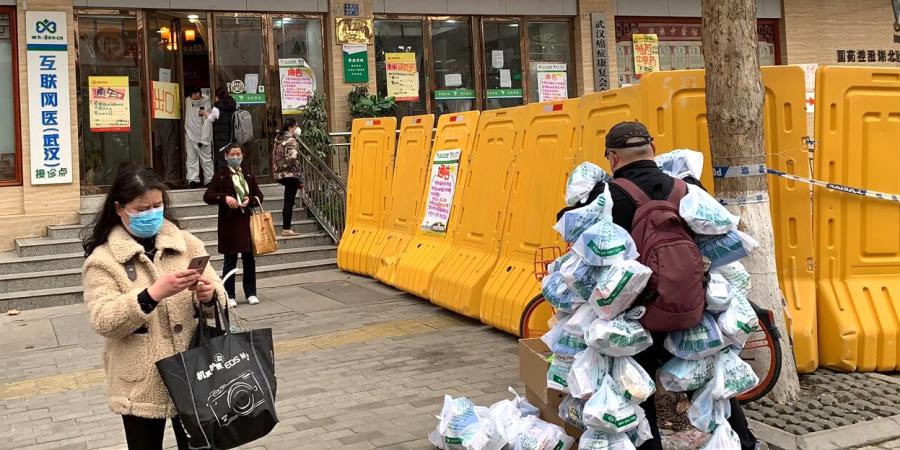 Feng Feng carries the medicines. (Xinhua)
Then, an idea struck him -- he may only have two hands, but he had a lot of body. The creative courier hung the bag handles on two pieces of string and hung the bags on his body.
"This," he said, "was a much more convenient way to deliver."