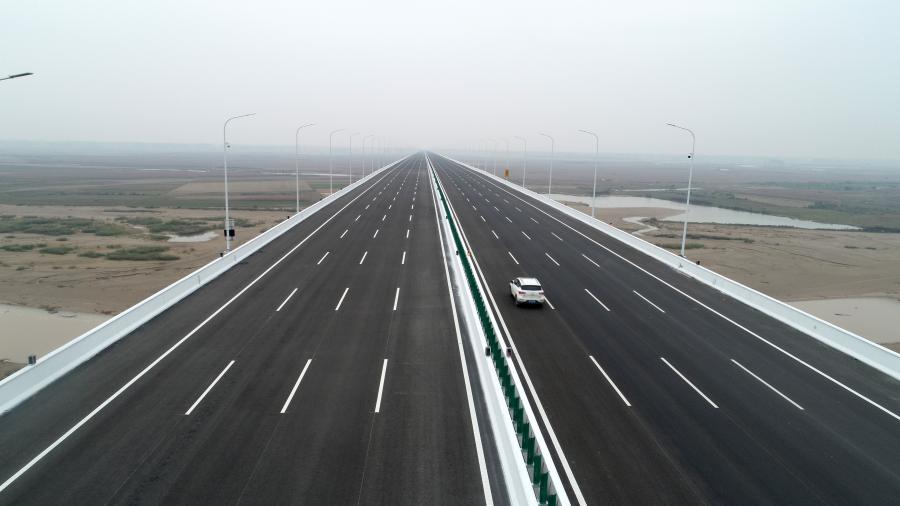 Aerial photo taken on Oct. 16, 2019 shows the Guandu Yellow River Bridge in Zhengzhou, central China's Henan. (Xinhua/Hao Yuan)
The Guandu Yellow River Bridge in central China's Henan opened to traffic on Wednesday. As the first large-scale bridge with external prestress technology applied to large-scale continuous beams in China, it adopts a simple and pragmatic design concept and abandons the tedious decorative structure.
The bridge is 7,377 meters in length and has eight lanes in both directions. It ensures the smooth flow of the north and south arteries of National Highway 107, and promotes the convenient passage of people and logistics on both sides of the Yellow River.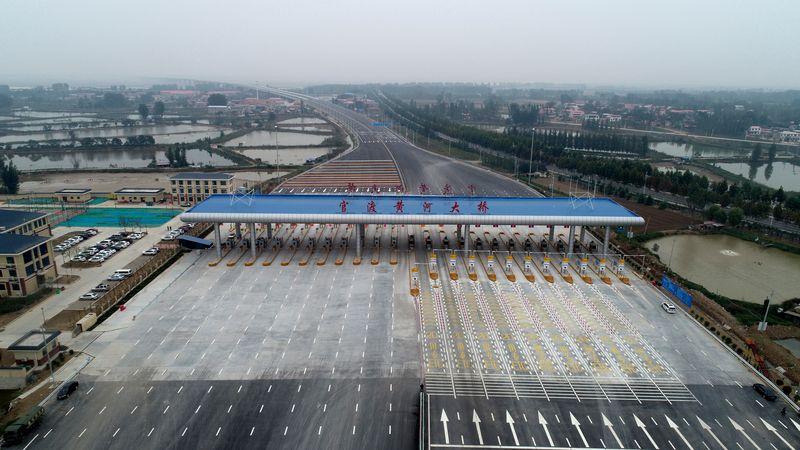 Aerial photo taken on Oct. 16, 2019 shows the Guandu Yellow River Bridge in Zhengzhou, central China's Henan. (Xinhua/Hao Yuan)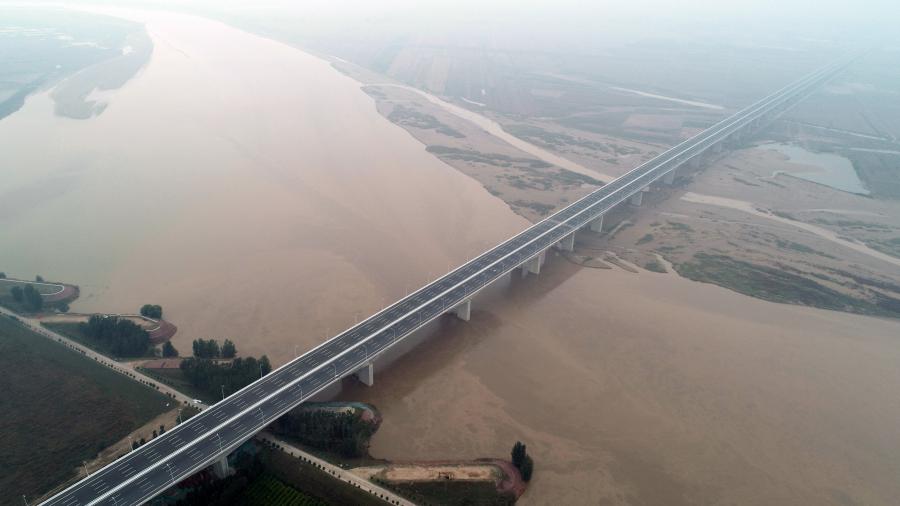 Aerial photo taken on Oct. 16, 2019 shows the Guandu Yellow River Bridge in Zhengzhou, central China's Henan. (Xinhua/Hao Yuan)