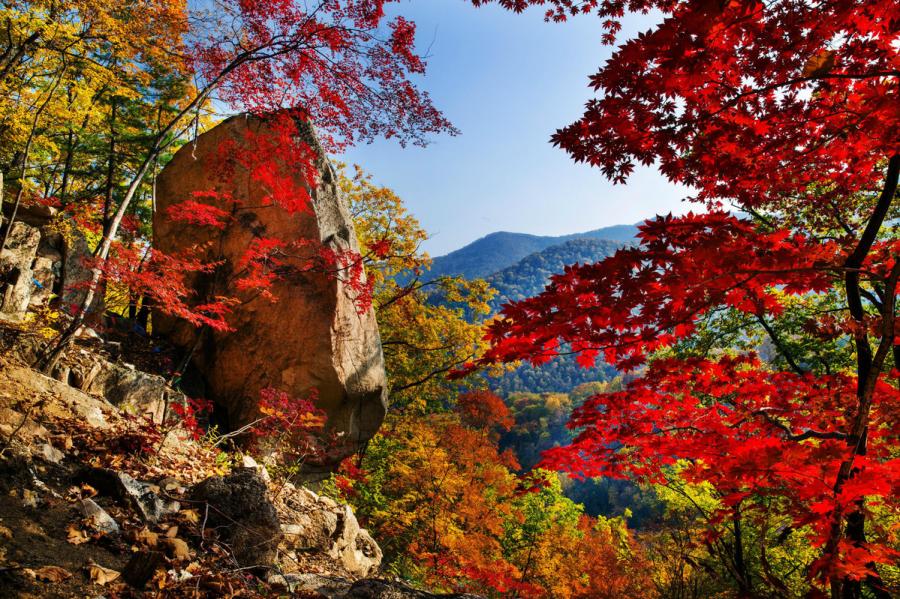 Bamianwei maple leaves in Fenglin Valley in Benxi, Liaoning Province. (Photo provided to chinadaily.com.cn)
Now it's time to go to Benxi, Northeast China's Liaoning Province, to enjoy colorful views, thanks to the arrival of Cold Dew.
Because of its abundant forest resources, Benxi is one of the area's most popular tourist destinations. Bright red maple leaves, glittering yellow ginkgo leaves, and dark green pine needles come together to give the place its vivid color.
There are more than 10 scenic spots including Guanmen Mountain, Dashi Lake and Fenglin Valley in the surrounds.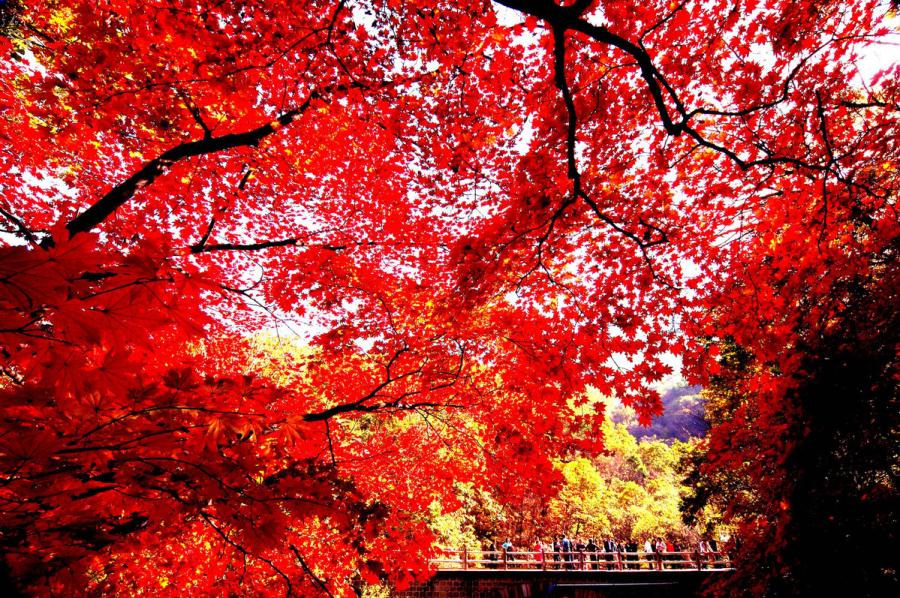 Guanmen Mountain in Benxi, Liaoning Province. (Photo provided to chinadaily.com.cn)

Wunyu Mountain in Benxi, Liaoning Province. (Photo provided to chinadaily.com.cn)