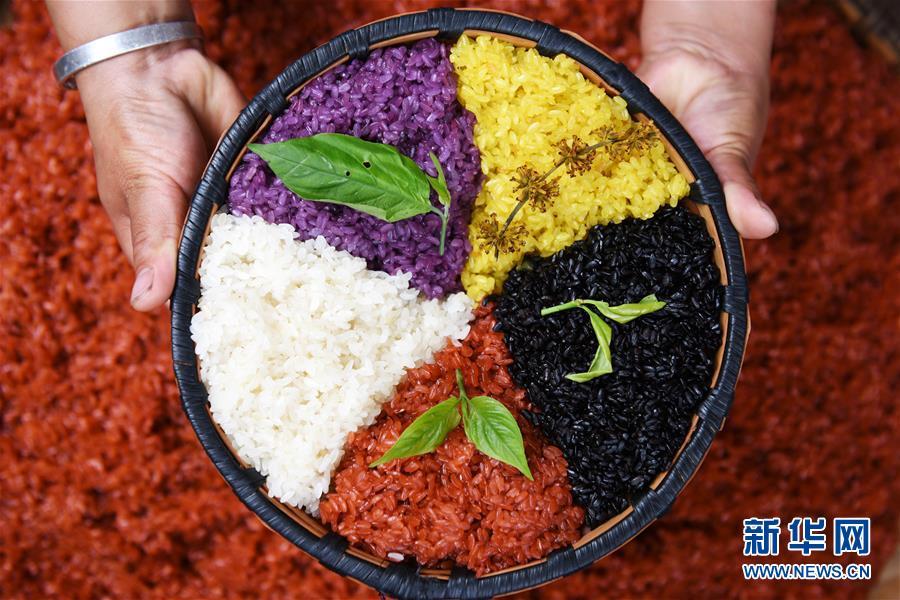 Women of Miao ethnic group made colorful sister rice to celebrate the Sister Meal Festival at Taijiang County, south China's Guizhou Province on April 17, 2019. (Photo/Xinhua)
A few days before the celebration, Miao women collect fresh wildflowers to produce natural color in order to dye steamed glutinous rice.
The Sister Meal Festival was regarded as the oldest Valentine's Day of China. Young women cook colorful steamed rice and hide different things under the rice to convey the hidden message to young men.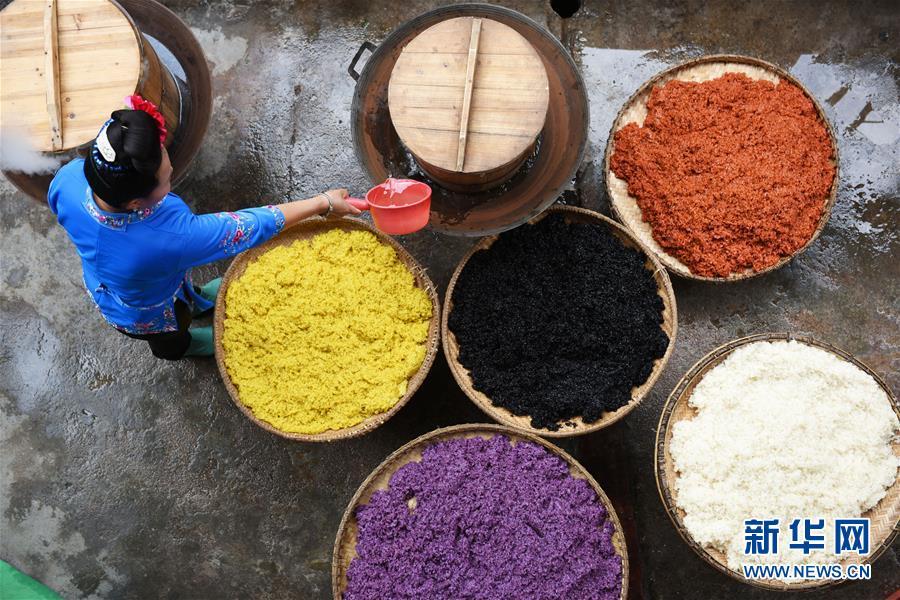 Women of Miao ethnic group made colorful sister rice to celebrate the Sister Meal Festival at Taijiang County, south China's Guizhou Province on April 17, 2019. (Photo/Xinhua)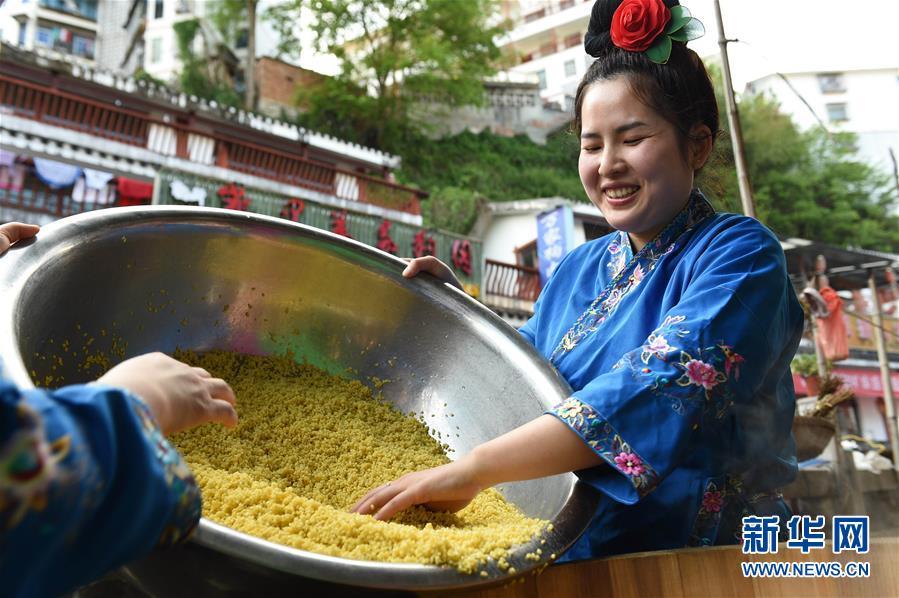 Women of Miao ethnic group made colorful sister rice to celebrate the Sister Meal Festival at Taijiang County, south China's Guizhou Province on April 17, 2019. (Photo/Xinhua)