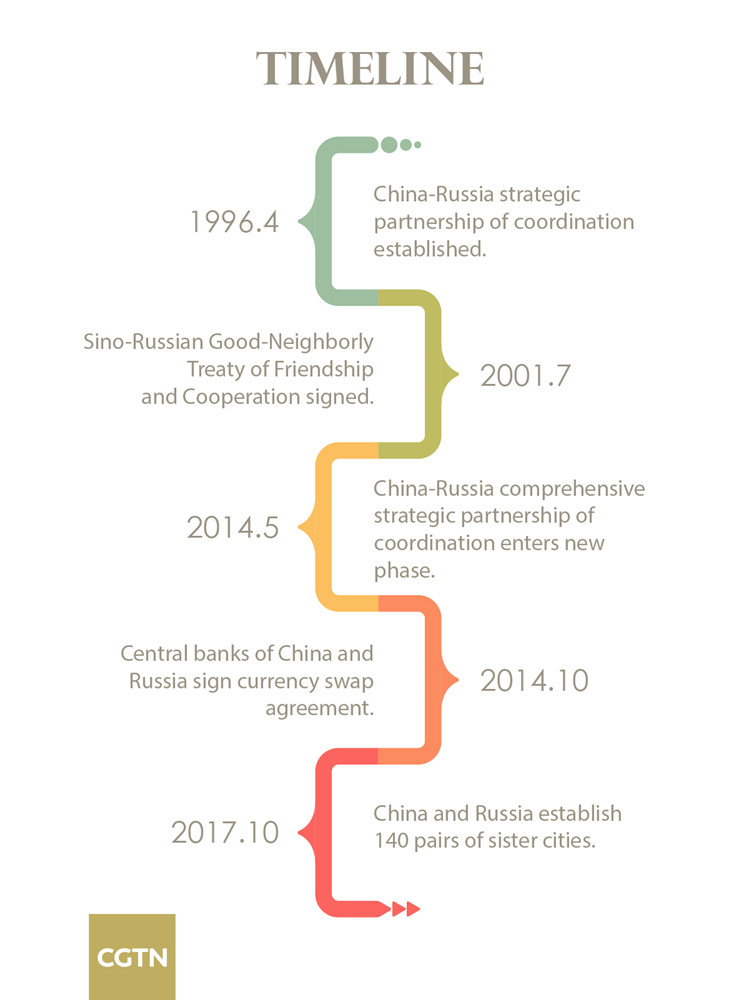 China-Russia economic and trade cooperation has enjoyed faster development in recent years with improved structures and a wide-ranging areas of mutual cooperation.
China remains Russia's biggest trading partner for eight consecutive years with the bilateral trade volume reaching 84.07 billion U.S. dollars in 2017, up 20.8 percent year-on-year. In particular, Chinese exports to Russia rose 14.8 percent to 42.88 billion U.S. dollars the same year, according to Chinese General Administration of Customs.
Last year, the two countries enjoyed robust growth in the trade of mechanical and electrical products as well as high-tech products, which maintained a double-digit growth.

New areas of growth in bilateral trade are also burgeoning. Supported by the agricultural cooperation project launched by the two countries, China has become one of the major importers of Russian agricultural products as Russia's export of agricultural products to China surged 35 percent in the first quarter of 2018.
Meanwhile, cross-border e-commerce business between the two is booming. Russia has become the second largest export destination of China's cross border e-commerce business, with about 90 percent of Russia's overseas online packages coming from China.
Investment and enterprises cooperation also achieved fruitful results between the two countries. China's direct investment in Russia surged 72 percent to 2.22 billion dollars last year. The value of newly signed contracts reached 7.75 billion US dollars, up 191.4 percent year-on-year.

The Bank of China and the Industrial and Commercial Bank of China have established subsidiaries in Russia and the Central Bank of Russia has also set up its first overseas office in China.
China is also actively engaged in activities in Russia's Far East area and stands as the largest source of imports, third largest export destination and major source of foreign investment in the region.