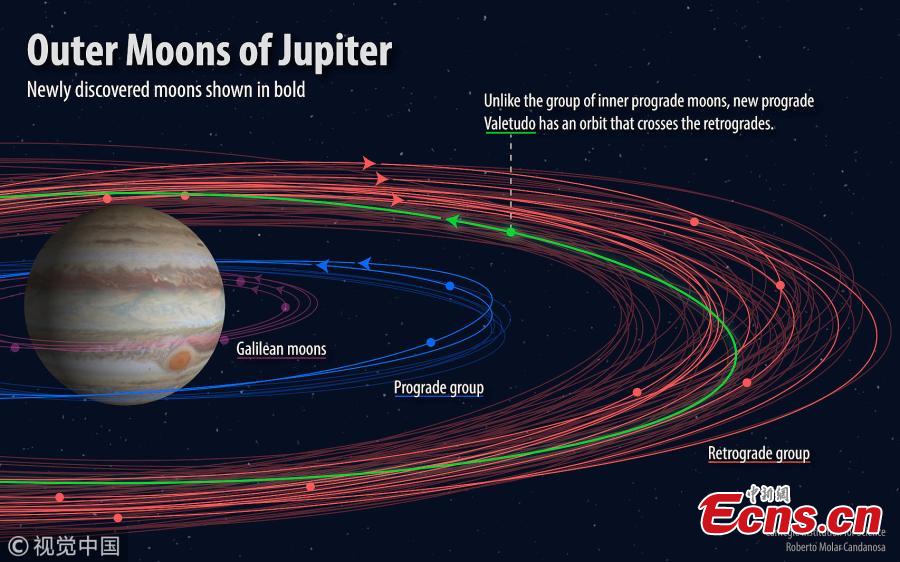 This image shows the different groupings of moons orbiting Jupiter, with the newly discovered moons displayed in bold. The "oddball" moon, known as Valetudo, can be seen in green in a prograde orbit that crosses over the retrograde orbits.(Photo/VCG)

During a quest to find Planet Nine, a mysterious planet believed to be on the edge of our solar system, astronomers discovered something else: 12 new moons around Jupiter. And one of them is quite the oddball. The discoveries bring the number of Jupiter's known moons to 79, the most around a single planet in our solar system.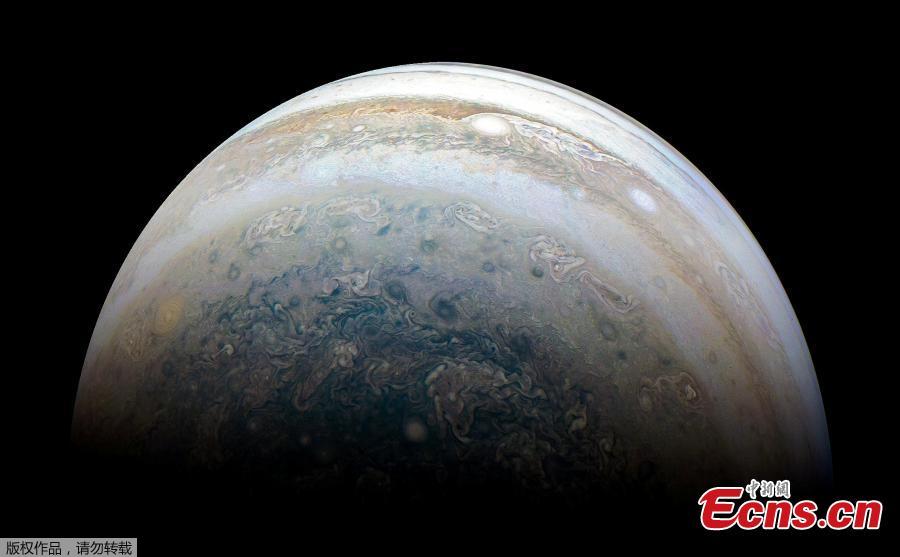 NASA's Juno spacecraft captures Jupiter's southern hemisphere, as the spacecraft performed its 13th close flyby of Jupiter on May 23, 2018.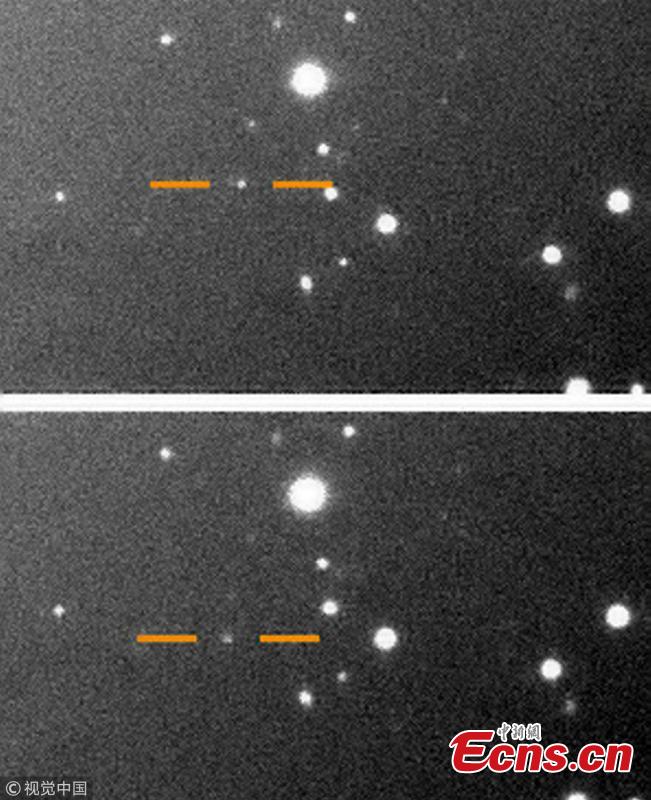 Images taken in May 2018 with Carnegie's 6.5-meter Magellan telescope at the Las Campanas Observatory in Chile. Lines point to Valetudo, the newly discovered "oddball" moon.(Photo/VCG)