(ECNS) -- China cares deeply about Honduran students in Taiwan and the mainland is ready to receive every one of them if they wish to come to study in the mainland, which will become their new home, Foreign Ministry spokesperson Mao Ning said on Monday.
Mao made the remarks in response to a question whether Honduran students who are studying in Taiwan with Taiwanese scholarships will be allowed to continue their study in the mainland.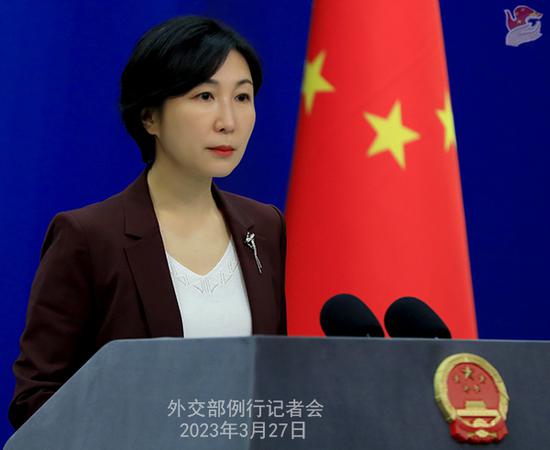 China's Foreign Ministry spokeswoman Mao Ning speaks at a regular press conference on March 27, 2023. (Photo/fmprc.gov.cn)
The spokesperson noted that the establishment of diplomatic relations will serve as new starting point of the two sides, as China and Honduras set out to broaden cultural, people-to-people and educational exchanges and cooperation and bring peoples closer to each other.