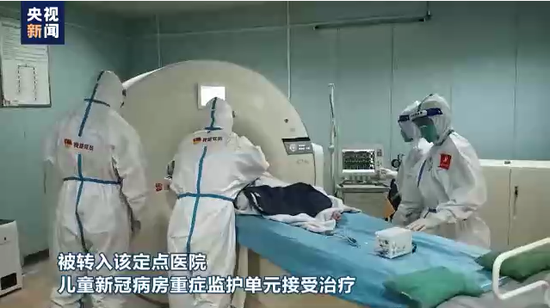 Screenshot from the CCTV News
Special: Battle Against Novel Coronavirus
(ECNS) -- A seven-year-old severe COVID-19 patient was discharged from the Children's Hospital of Fudan University on Sunday, said the hospital.
The little girl, who has rare congenital diseases, was infected with COVID-19 in April, and survived the pandemic after 23 days of treatment in the hospital.
The young patient successfully got off the ventilator seven days later and became a common case of infection two weeks later, said Huang Guoying, director of the hospital.
Multiple departments at the hospital, including Pediatric Critical Care Medicine, Pediatric Infectious Disease, Pediatric Neurology, Pediatric Traditional Chinese Medicine, and Pediatric Hematology customized a treatment plan for her after several online meetings.
The ward in the central district designated for COVID-19 cases at the hospital has received over 370 infected families as of Sunday, said Xu Hong, secretary of the Party Committee at the hospital.