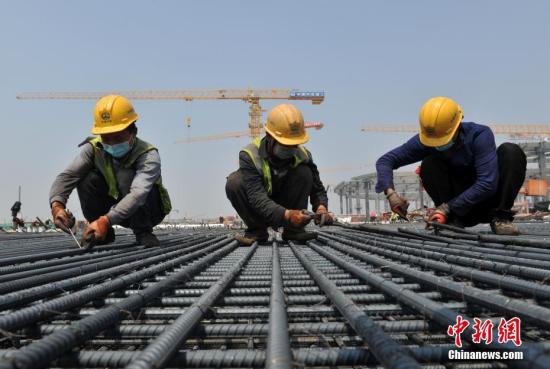 Construction crews work at the site of Xiongan Railway Station in Baoding city, north China's Hebei Province, April 30, 2020. (Photo/China News Service)
Special: 2020 Two Sessions
(ECNS) -- China's railway system is expected to reach 146,000 km by the end of this year, covering about 99 percent of cities with a population of over 200,000, said Li Xiaopeng, minister of transport, at a press conference Tuesday.
This includes about 39,000 km of high-speed rail, the longest in the world.
Infrastructure construction in the transport sector is gradually normalising after the containment of COVID-19 across the country.
Road mileage will reach about 5.1 million km, including about 155,000 km in expressways. China will boast a total 2,530 ports with 10,000-ton berths and 243 civil transport airports by the end of this year.