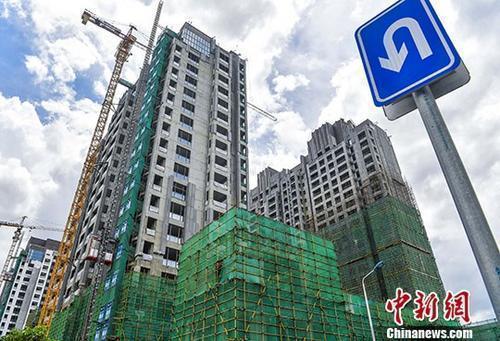 A residential building under the construction. (File photo/China News Service)
(ECNS) -- Beijing's housing prices have hit its lowest level since 2017, falling by about 18.5 percent compared to its peak in April 2017, according to a Friday report.
Home prices across first-tier cities have diverged since July 2019, with Shenzhen in southeast China's Guangdong Province alone continuing its rising momentum, while Beijing, Shanghai and Guangzhou experience downward or stable trends, the National Academy of Economic Strategy under Chinese Academy of Social Sciences report reveals.
Shenzhen's housing figures will have a positive impact on other first-tier cities. If its upward trend subsides before the second half of 2020, the market across first-tier cities would remain generally stable.
Under the "housing is for living in and not for speculation" policy, home prices in some second, third and fourth-tier cities have remained generally stable with a slight decline, reducing the house-purchase burden on residents, according to the report.
With the policy more clear and the price fluctuating less, the real estate market is unlikely to see a dramatic rise at the start of 2020.