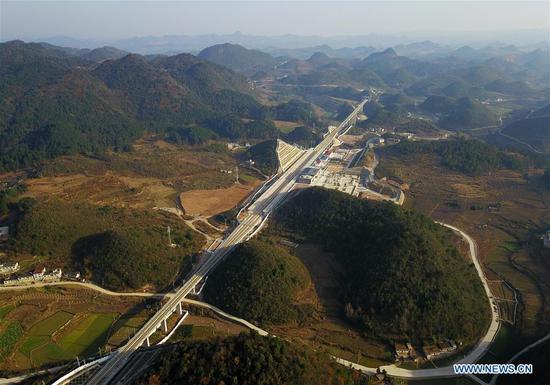 Aerial photo shows the Chengdu-Guiyang railway in Qingzhen in southwest China's Guizhou Province, Dec. 15, 2019. (Photo/Xinhua)
(ECNS) -- The Chengdu-Guiyang high-speed railway opened to traffic on Monday, shortening the journey time between the two capital cities of Southwest China's Sichuan Province to Guizhou Province to 2 hours 58 minutes.
The line running across the complex landscape of Yunnan, Guizhou and Sichuan provinces is the world's first high-speed railway in mountains.
It is 648 kilometers long, with a design speed of 250 kph, and a total investment of 78 billion yuan (about $11.1 billion).
There are 24 stations along the line.
Sales of tickets for the railway line began on Dec. 14.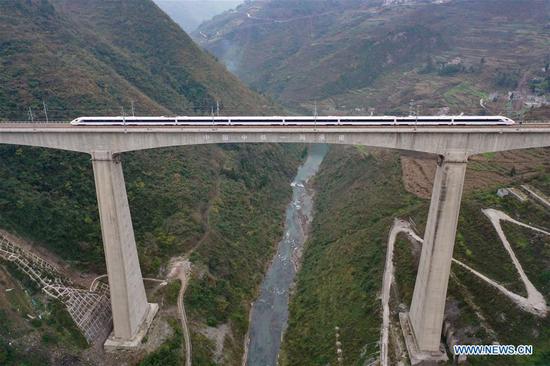 Aerial photo shows the Chengdu-Guiyang railway in Qingzhen in southwest China's Guizhou Province, Dec. 15, 2019. (Photo/Xinhua)