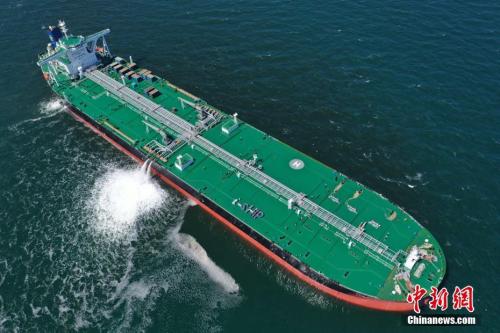 (File photo/China News Service)
Special: 70th birthday of PRChina
(ECNS) -- China's two biggest shipbuilders are about to merge to become the world's most valuable shipping company once the plan is approved, Beijing News reported on Tuesday.
Three listed subsidiaries of China State Shipbuilding Corporation (CSSC) and five listed subsidiaries of China Shipbuilding Industry Corporation (CSIC) made announcements on Monday night about a planned "strategic restructuring."
Assets of the eight listed companies total more than 330 billion yuan ($48 billion). Analysts said following the merger the new conglomerate's annual business revenue could be more than 500 billion yuan.
Researcher Li Jin noted that state-owned enterprises need to adjust their internal structure, integrating resources to become more competitive.
There has long been market speculation about the possible merger of the two shipbuilders formed during 1999 in a plan to increase competition and efficiency.