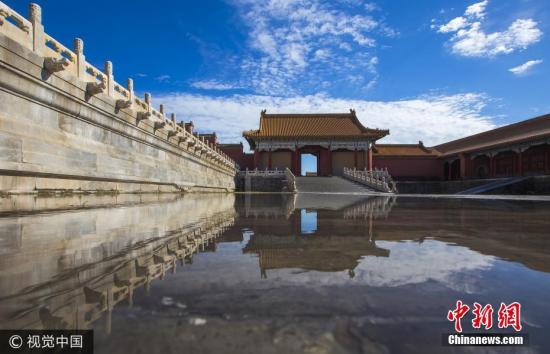 Flie photo of Beijing. (China News Service)
(ECNS) -- Five years after China introduced an action plan to fight air pollution in 2013, the Ministry of Ecology and Environment released its first air quality progress report on Wednesday.
The report concluded that China's overall air quality improved from 2013 to 2018, with a significant decrease in the concentration of many air pollutants, despite economic expansion and growing energy consumption.
China's GDP in 2018 increased by 39 percent compared with 2013, while energy consumption and civil vehicle ownership increased by 11 percent and 83 percent, respectively.
In the first batch of 74 cities that implemented the 2012 Environmental Air Quality Standards, the average concentration of PM2.5 and sulfur dioxide dropped by 42 percent and 68 percent, respectively.
In 2013, China designated the Beijing-Tianjin-Hebei, Yangtze River Delta, and Pearl River Delta regions as key areas for air pollution prevention and control. By 2018, the average concentration of PM2.5 decreased by 48 percent, 39 percent and 32 percent in each of the regions, respectively.
The report said that total emissions of nitrogen oxides and sulfur dioxide in China declined by 28 percent and 26 percent respectively since 2013. During the period, areas hit by acid rain dropped year by year, from 10.6 percent of total land area in 2013 to 5.5 percent last year.
Many regions in China were shrouded in smog in early 2013, with the polluted weather lingering for about 20 days in northern and eastern China, and the Yellow and Huaihe river areas.