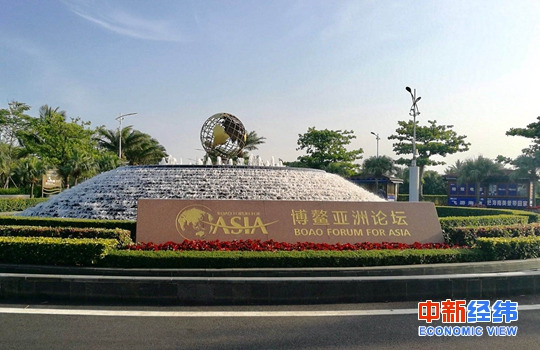 The Boao Forum for Asia Annual Conference 2018 will be held from April 8 to 11 in Boao Town, South China's Hainan Province. (Photo/jwview.com)
(ECNS) -- Zhou Wenzhong, Secretary-General of the Boao Forum for Asia (BFA), said the United States is facing economic problems and President Donald Trump is making the wrong prescription to fix them.
Zhou made the statement Sunday at a press conference during the BFA Annual Conference 2018, held in Boao Town, South China's Hainan Province. [Special coverage]
Zhou said problems in the American economy were caused mainly by excessive consumption and declining saving rates. The personal savings rate in the U.S. dropped from 13 percent in 1970 to 2.4 percent in 2017. Although the U.S. accounts for only 4.4 percent of the world's population, it consumes 22 percent of the world's goods, according to Zhou.
"Some industrial associations and state governments in the central and western states of the U.S. that are dominated by agriculture have criticized Trump's protectionism," Zhou added.
Zhou also said that Trump has adopted a trade-protectionist approach because of domestic political concerns and to fulfill his campaign promises.
"There is no way out for protectionism, and history has proven that no country can address their economic problems through protectionism," Zhou said. "Some radical economic advisors in the U.S. have mentioned the necessity of holding negotiations, and I truly hope their reason will triumph."
Launched in 2001, the Boao Forum for Asia has served as a key platform for building Asian consensus, promoting regional cooperation, and advancing the continent's influence on the world stage.