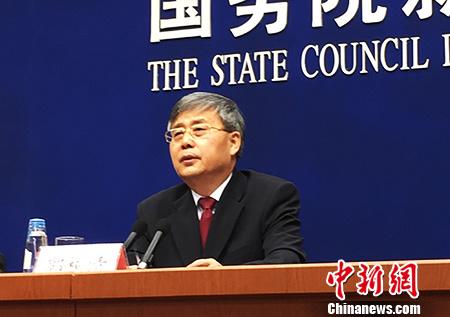 Guo Shuqing, chairman of China Banking Regulatory Commission (CBRC), address a press conference, March 2, 2017. (Photo/Chinanews.com)
(ECNS) -- China will not allow hopeless zombie companies to gain a new lease on life through debt-to-equity swap plans, Guo Shuqing, the new chairman of China Banking Regulatory Commission (CBRC), said at a press conference on Thursday. [Special coverage]
In response to a question whether CRBC will encourage more banks to participate in the swap plan, he noted the scheme centers on the market and rule of law so it's not for the administration to issue a directive.
Guo said low performing zombie companies will be banned from converting debt into equity if they are believed to be hopeless and have no prospects.
To date, signed debt-for-equity agreements total debts of more than 400 billion yuan ($58 billion), about 40 billion yuan of it having already been swapped into equity. Regulations and policies will be gradually improved in the process of implementation, it was added.
Guo said the debt-to-equity program could be helpful for functioning companies to overcome financial difficulties.