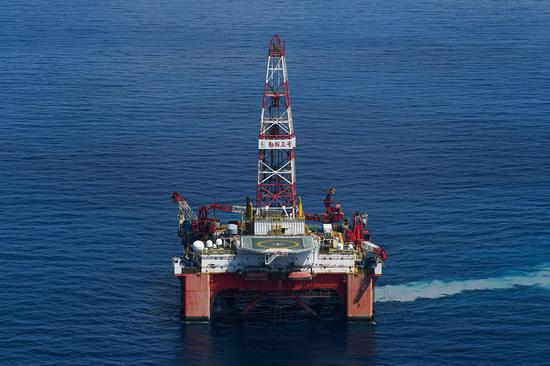 Photo taken on July 30, 2020 shows the Kantan No.3 offshore oil platform in the northern waters of the South China Sea. (Xinhua/Pu Xiaoxu)
China has located an offshore oil and gas field in the South China Sea, according to the China National Offshore Oil Corporation (CNOOC) on Monday.
The field, known as Huizhou 26-6, has a proven reserve of 50 million tonnes of oil equivalent, said CNOOC.
At an average depth of 113 meters, the field is situated in the Pearl River Mouth Basin, and its exploratory well has encountered oil and gas pay zones with a thickness of 422.2 meters, according to the company.
The important discovery will effectively enhance south China's clean energy supply capacity, said CNOOC, adding that the company will explore more regions and fields to locate further oil and gas resources.
Founded in 1982, CNOOC is a major offshore oil and gas producer in China. The company's businesses are now spread across more than 40 countries and regions.