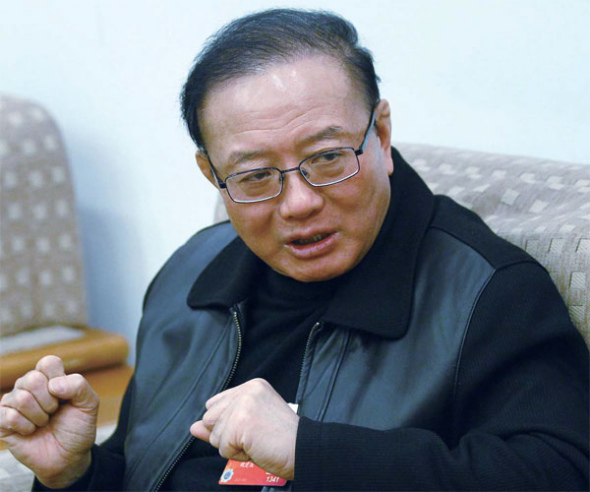 Wei Jianguo, former vice-minister of commerce. (Photo: China Daily/Zou Hong)
Efforts showcase desire to strengthen globalization, defend multilateralism
The grand plan to build Hainan into an international free-trade zone will not only boost South China's development, but also catalyze economic growth in the Asia-Pacific region and the rest of the world, said one of the nation's top experts in international trade. [Special coverage]
The move is one of the nation's concrete steps to further facilitate global trade and investment, and concentrated efforts are needed to make this vision a reality, said Wei Jianguo, a former vice-minister of commerce.
His comments came shortly after China announced plans to support Hainan by developing the entire island into a pilot free trade zone, and building it into a free trade port by 2025.
"In the next half century, the tropical island province of Hainan is expected to stay at the forefront of China's next round of opening-up, and become an international port with the soundest business environment," said Wei, who is also vice-president of the China Center for International Economic Exchanges, a top government think tank.
"Not only can the plan provide guidance to promote the development of China's inland provinces and coastal areas, but also offer a model for the development of Southeast Asian regions that are mainly agricultural and port-based economies," Wei told China Daily.
This endeavor showcases China's conviction to strengthen globalization and safeguard multilateralism, said Wei.
"It lays a foundation for the country to effectively oppose rising trade protectionism, speed up the flow of global trade and facilitate international investment."
According to a detailed official guideline released on Saturday, the central authorities will invite foreign firms and multinational companies to set up international and regional headquarters in Hainan.
The free-trade zone in Hainan will serve as a new window for China to contribute more in solidifying regional economic integration and injecting vitality to the world economy, Wei said.
"It is a Chinese proposal, which is applicable to global development," Wei said.
"Economies around the world are encouraged to seek enhanced cooperation in developing Hainan. In this way the island can become a new engine to fuel global economic growth."
Xu Hongcai, an economist with the China Center for International Economic Exchanges, said the new plan for Hainan will boost the island's international status and turn it into an economic hub with the ability to attract international capital and talent, Xu said.
More policies and improved institutional systems are needed to make this grand vision a reality, analysts said.
"To support Hainan's development, more policies are likely to be carried out in the future. That may include not only wider opening-up policies, but also broader reform measures in fields like law formulation, investment guideline, financial systems and visa policy," Wei said.
Xia Feng, deputy director of the China Institute for Reform and Development, agreed. "The development of islands like Hainan is more dependent on opening-up policies than inland areas," Xia was quoted as saying by National Business Daily. "A slew of comprehensive measures are needed to ensure the free flow of resources such as capital and skills."