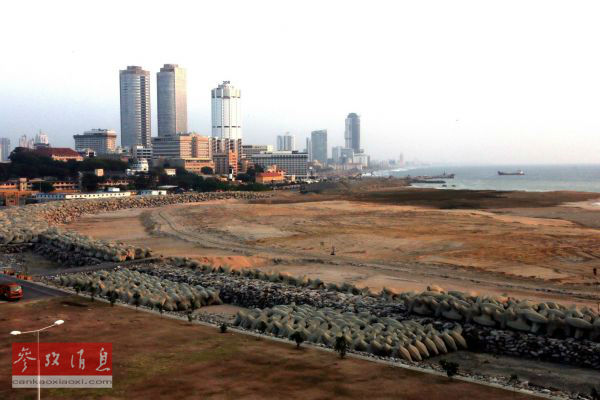 File photo shows the construction site of a China-funded port in Colombo, Sri Lanka. (Photo/cankaoxiaoxi.com)
The Sri Lankan cabinet has approved the restart of a multi-billion U.S. dollar port project in Colombo financed by China.
The project was shut down last year by the new Sri Lankan government.
The 1.4 billion dollar project, funded by China Communications Construction, is the biggest single foreign investment in Sri Lanka.
It was first launched in 2014.
However, it was suspended by the new government a year ago for a review.
The Colombo Port has been pointed to as a key shipping hub along the Chinese government's Maritime Silk Road initiative.