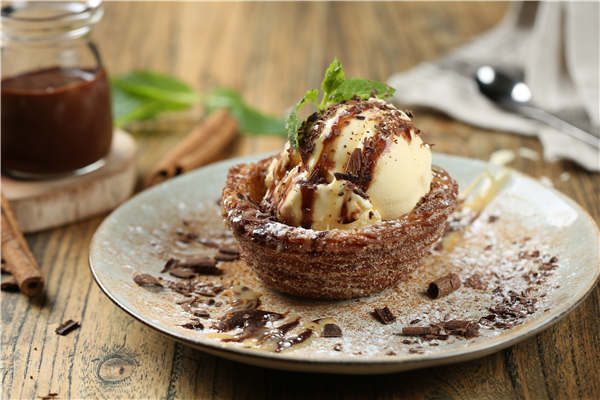 The newly opened Q Mex restaurant in Beijing offers authentic Mexican cuisine with ingredients imported from Mexico. (Photo provided to China Daily)
It also serves such classic cocktails as Tequila Sunrises. Its signature margarita is coconut flavor, which is popular in Mexico. The liquor is mixed with coconut cream and coconut syrup served in a glass with toasted coconut lining the rim.
It also mixes micheladas-beer and lime juice, served with a chilli and salt rim. There are many variations that incorporate such additions as Worcester sauce, tomato juice and black pepper.
"In the US, there are various Mexican foods, which differ in each place, such as California and Texas. But they are not the same cuisine in Mexico," Medina says.
"It's just like Chinese foodit's common in the US but not the same as those in China."
He says it was a pioneering move when he and his brother opened a Mexican restaurant in New York City about four decades ago. Now, every neighborhood has Mexican, Chinese and Italian eateries.
He says the situation in Beijing is like that in New York City about 30 years ago-more Mexican restaurants are opening in the city.