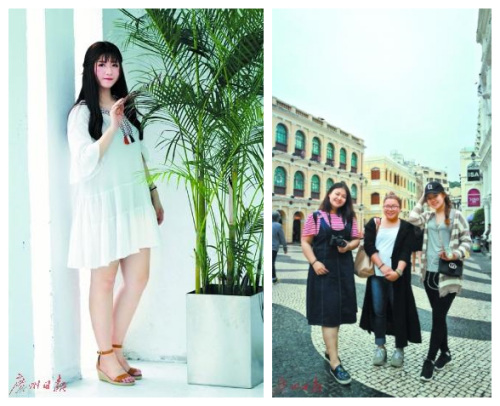 (Photo: gzdaily.dayoo.com)
A plus-size figure is no longer a barrier for people aspiring to become models but an advantage sometimes.
Now in China, plus-size modeling has become an emerging career opportunity, which is led by the introduction of Western fashion trends, along with the rise of China's online shopping and people's needs for foreign trade clothing.
With a weight over 154 pounds and a height of more than 1.65 meters, those people who are aged below 25 meet the basic requirements of a plus-size model.
Some media reports suggest the top plus-size models can earn as much as 2,000 yuan (around US$292) per hour, and their monthly income could easily surpass 70,000 yuan.
"Currently the industry is mainly composed of university students, majoring in English, architecture, foreign trade, music, art and even diplomacy. Many of them are taking this part-time job as a way to earn tuition fees, "said Huang Fei, an agent of plus-size models.
Huang says she has hired over 40 male and female models, from places including Zhejiang, Shanxi and Henan provinces; some are even from foreign countries like Germany, Mexico, Brazil, and Russia.
"This job offers a new world to those 'big' girls, which encourages them to regain confidence and to live a healthy, happy and beautiful life," said Huang.