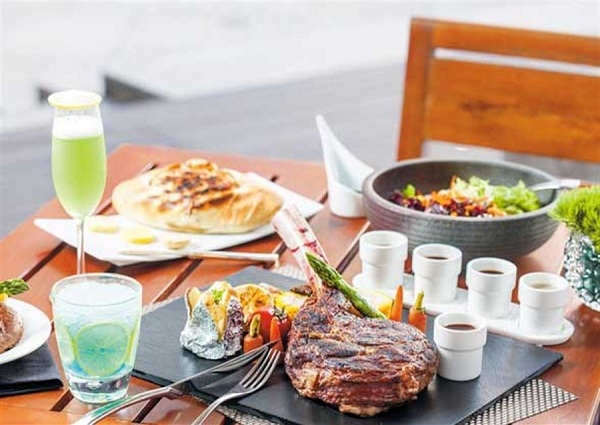 A cool place to enjoy an al fresco BBQ dinner fired with premium hardwood charcoal, The Langham Shanghai, Xintiandi has just opened XTD on the fifth floor terrace.
In the intimate and relaxing terrace setting, patrons can enjoy superb food from premium ingredients. The new menu features premium meat cuts including tenderloin, sirloin, Mulwarra veal cutlet and Bultarra Saltbush lamb rack as well as exclusively butchered beef secondary cuts.
For a group of two to four guests, a Tomahawk steak (1 kilogram) or Bone-in Ribeye (500 grams) is great for sharing. Chilled oysters, New Zealand scampi, roasted Atlantic halibut, live Boston lobster and Atlantic salmon fillet are also available.
Every Saturday, the restaurant offers its signature whole-roasted chicken from the rotisserie oven.
Address: 99 Madang Rd
Tel: 2330-2426