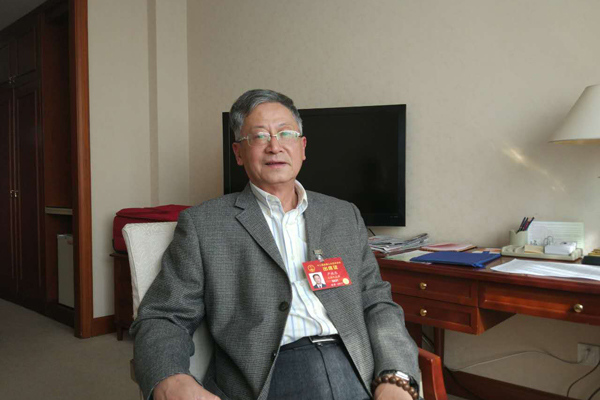 Yan Chengzhong. (Photo provided to chinadaily.com.cn)
Foreign students with working experience in China can play a big role as the country goes global, said Yan Chengzhong, an expert on foreign language and a national legislator.[Special coverage]
"Many of my students from foreign nations went back to their country, only to find that the knowledge they had gained in China did not fit in well with the realities of their countries," said Yan, a professor with Donghua University in Shanghai.
"But if these students stay in China for a longer period after their graduation, they will get a better understanding of the country while making their contributions to its globalization drive," he said.
Yan cited Shanghai, a city that granted the most permanent residence to expatriates in 2016, as an example.
"Some of my students chose to work in Shanghai after their graduation. Gradually integrating into Chinese society, they are essential to the city's becoming a global hub of technology and innovation," said Yan.
Yan also believes that attracting more foreign teaching staff holds the key to China's push for a higher education with a global vision.
"I have taught in several foreign universities, including the University of Canberra. Not a first-class school in the country, but it is staffed with teachers from around the world - Europe, Asia, America and Africa," said Yan.
"This is not the case in China. In the Chinese schools where I have worked, there are some foreign teachers, but mainly teaching English language."
"Without an international faculty, how can we cultivate talents with a global vision? The introduction of teachers from other cultural backgrounds will spark innovation," added Yan.
He admitted that in attracting foreign faculty, Shanghai has a long way to go.
"In this regard, Shanghai has yet to create a mindset of a global metropolis. We need to further open our mind and show confidence," said Yan.