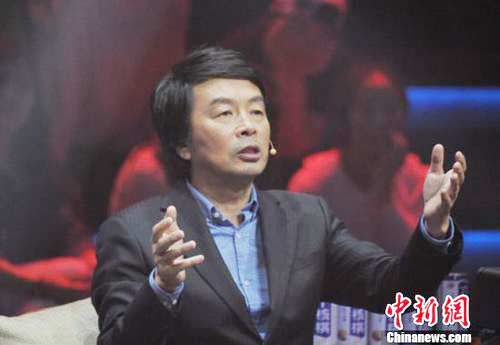 Liu Zhenyun (Photo/Chinanews.com)
Renowned Chinese author Liu Zhenyun was given the highest cultural honor by Morocco's Ministry of Culture during the 23rd Casablanca International Book Fair on Feb 11.
The award recognizes the influence Liu's works have had on Morocco and the Arab world. Liu is the first Chinese author to receive the honor.
Many of Liu's works such as Tower Shop, Headman, Cellphone, A Sentence is Worth Thousands, Back to 1942, Liu Zhenyun's Novels have been translated into Arabic, and have numerous readers in Morocco. His works have been widely-published in the Arab world including in Egypt, Lebanon, Algeria, Iraq and Tunisia, in a first for Chinese writers.
Morocco's Ministry of Culture noted that: "Liu Zhenyun wrote the most profound ideas in the most humorous way, the most simple way to write out the most complex things, build the artistic structure of the most wonderful with the most simple language."
Liu said that he felt at home wherever he found his works.
"The way of living and attitude towards life in the Arab world touches me deeply, and I am inspired by Arab literary works," Liu said. "The more I know about different cultures, the more I know there is much room for me to improve. I'll start all over again for my next literary work."
Liu was awarded the highest culture award from Egypt's Ministry of Culture in January, 2016. The author was also just awarded the Best Screenwriter in the "Asian Brilliant Stars" for the film Someone to Talk to at this year's Berlin International Film Festival on Sunday. The award is a new attempt to highlight Asian movies and demonstrate the profound cultural heritage and social values of Asia.
Born in 1958, Liu Zhenyun is a professor of Renmin University of China, and won one of China's top literary prizes, the Mao Dun Literature Award, in 2011.
Hailed as one of China's most financially successful writers, several of Liu's novels have been made into movies and TV series, including the dark humor drama Cell Phone (2003), Back to 1942 (2012) and I'm Not Pan Jinlian (2012).