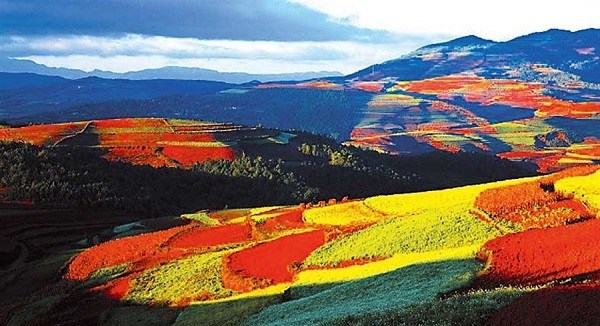 Shangri-La
Thousand Islands Lake, 1-2 days
Qiandao Lake literally means "Thousand Islands Lake" — a fitting name since there are 1,078 large islands dotting its surface. It is also the water source for the famous Nongfu Spring bottled-water brand.
Biking along the lake is a pleasant experience, especially on its specially built bike lanes. Bike rentals are available if you don't have your own ride. There are also plenty of places to grab a bit and take in the lovely lake views.
Qiandao Lake is home to many five-star resorts. Tea tasting, hiking and river rafting are also popular activities.
Changbai Mountains, 2-3 days
The Changbai Mountain range is on the border of China's Jilin Province and North Korea. The name, meaning "forever white," is owning to their permanently snow-covered peaks.
June to September is the best time to visit these mountains. Temperatures in July range from 15 to 25 degrees Celsius. The weather can change quickly though, and even during the summer you may need a thick jacket at higher elevations. Starting from the mountain foot to the peak, Changbai Mountains contain a wealth of vibrant, dramatic landscapes. Visitors come for hiking, biking and bird watching.
Changbai Mountains are a dormant volcano. Recorded eruptions have changed the landscape massively, giving the geography its extraordinary appearance. Tianchi, or Heaven Pool, the highest volcanic lake in the world, was made during one of these geological events.
Shangri-La, 3-4 days
The best season to visit Shangri-La, in southwest China's Yunnan Province, is around late spring and early summer, when the area's flowers are in bloom.
In both western and Chinese literature, Shangri-La has been described as a peaceful and mystical valley, where people live healthily and happily, isolated from modern society.
The real Shangri-La is filled with a field of blooming azaleas and irises, broad evergreen pastures filled with grazing cows and sheep, as well as the Meri Snow Mountain, a holy summit that draws pilgrims from around the world.
A four-day trip may be too short for Yunnan, but it's quite enough for a taste of Shangri-La. If you are a fan of trekking, make sure you check out Pudacuo National Park, the first national park established in China with incredible natural landscape; Tiger Leaping Gorge, one of the deepest river canyons in the world and one of the best trekking trails in China.
In July, the temperature in Shangri-La doesn't often go higher than 25 degrees Celsius and it gets quite cool during night time, which makes another reason to visit in summer.
If you have the chance to venture out to Lijiang or Dali, stop at one of the local guest houses to grab a beer and relax.