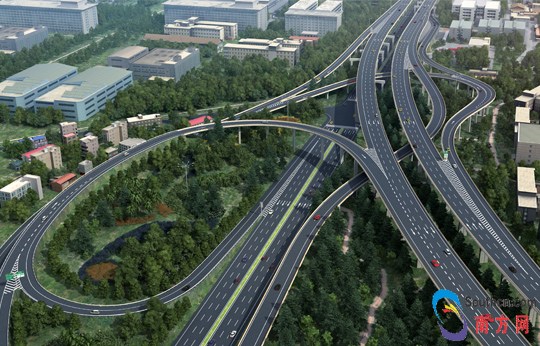 The effect picture of the Hong Kong-Zhuhai-Macao Bridge (Photo/southcn.com)
Experts say construction of the Hong Kong-Zhuhai-Macao Bridge is expected to be completed in the fourth quarter of 2017.
Starting from the Lantau Island in Hong Kong, the Y-shaped bridge will have a total length of about 55 km, including a 6.7 km underwater tunnel and a 23-km bridge over the sea, making it the longest cross-sea bridge in the world.
The bridge will serve as an important channel linking Hong Kong, Macao, Zhuhai and the western part of the Pearl River Delta, one of the most economically-developed areas in the Chinese mainland.
Chief engineer of the Hong Kong–Zhuhai–Macao Bridge Administration, Su Quanke, is confident the project will be finished on time.
"We are making smooth progress. There are only hundreds of meters of the 23-km bridge to be completed. We will make the final connection in the first quarter next year and once it's done, the tunnel and bridge will be ready to open."
Chief designer of the bridge, Meng Fanchao, says the final route of the bridge was finalized after taking into consideration of a number of factors.
"We solicited advice of experts from various fields including environmental protection, navigation, hydrology, aviation, social economy, bridge engineering, engineering technology and weather. We selected the route out of the final dozen proposals after scientific appraisals."
Construction of the bridge started in 2009 at a cost of some 10 billion yuan or 1.5 billion US dollars.
Once in operation, the bridge will shorten the four-hour drive from Hong Kong to Zhuhai in Guangdong to half an hour.