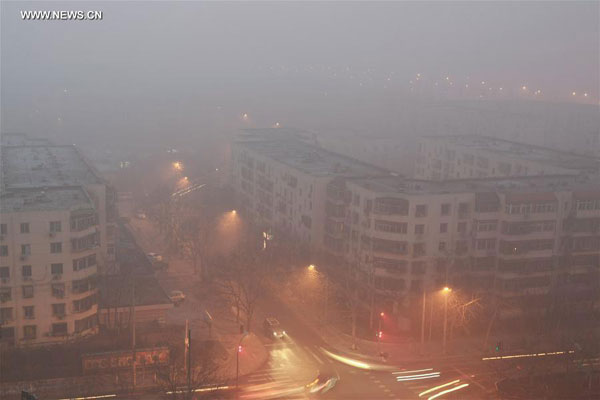 A photo taken on Dec. 23, 2015 shows the buildings in smog in Shijingshan District of Beijing. (Photo/Xinhua)
China's capital city of Beijing has been discussing the feasibility of setting up air purifiers at schools and kindergartens during a smog control conference.
The discussion led by the Beijing education authority also included the possibility of a flexible timetable for schools during days of heavy air pollution.
Meantime, the conference further discussed a preliminary plan on tackling traffic congestion, as part of efforts to tackle smog.
The plan discussed proposed to build a highway around the capital so that outside vehicles passing by would not necessarily cross through the city, adding that stricter controls will be imposed on high-emission vehicles.
In addition, the plan proposed measures on charging fees for outside vehicles passing through congested road sections.