Four officials have been prosecuted in central China's Henan Province for professional oversight that resulted in a fatal fire at a care home last year, in which 39 senior citizens died.
In May 2015, 39 people died and six sustained injuries after a fire at a private old people's home in Lushan, Pingdingshan City.
China's Supreme People's Procuratorate (SPP) said in a statement released in December that 25 people were being investigated for misconduct
The four officials are the first batch to be indicted, including Tie Jiuwei and Wang Zhanwen, two former officials with the county bureau of civil affairs; Liang Kai, former fire squad chief; and Zhang Jingui, an official of the county land resources bureau.
The suspects were indicted on charges of dereliction of duty and abuse of authority.
The SPP assigned the blame to safety issues at the rest home, as a result of substandard management; slack supervision from the local civil affairs and fire departments; and inferior production safety during the planning and construction of the bungalow-style homes.
Other suspects, including vice county head Liu Wenqiang, have been placed under "coercive measures," which can include summons by force, bail, residential surveillance, detention and arrest.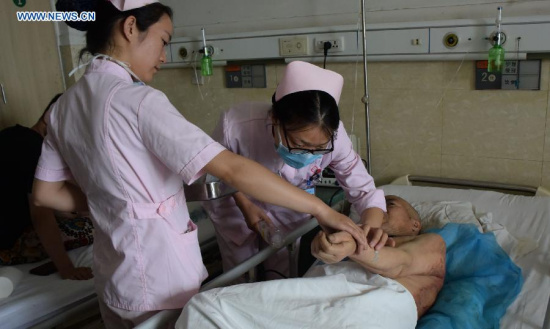 A deadly fire at a senior care facility that claimed the lives of 38 elders in central China highlights the challenges faced by the country's growing aged population.