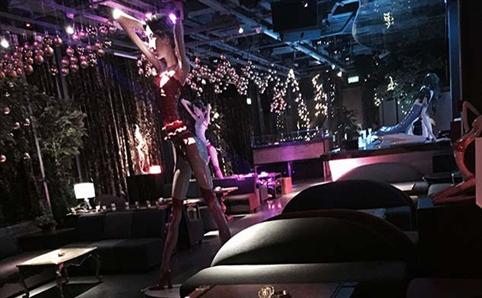 Gallery is a sexed-up lounge bar over three floors. Almost looks like a Beijing version of Pacha, with all its dark wood. Indoor it's smoke and mirrors (literally); outside there's a very pleasant terrace.
Throughout the week you can find the music director Leslie Jaycee spinning quality house alongside local DJs BJY and Pac-Man. Jaycee's booked a few nights run by local promoters, including one by DJ Juliana Lima, which have been strong events but under-attended.
There's free entry most nights. Drinks prices are surprisingly low, with beers starting off at 20RMB and cocktails from 40RMB. Unfortunately, the layout suffers from the typical Gongti curse: the dancefloor is too small and too close to the bar. Plus, the lack of promotion means it's rarely pumping here.
This place has the right idea but isn't' yet living up to its potential. With the right management, Gallery could thrive.