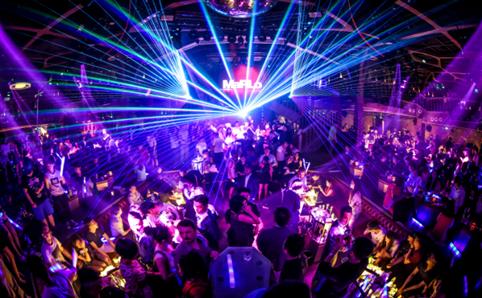 The latest addition to Gongti's clubbing strip is the oddly titled Sir Teen. We don't have much to recommend for this club that's named something you should Google with 'Safe Mode' on.
As soon as you enter Sir Teen, you're met with foreign models grinning through gritted teeth, more lasers than your average Jean Michelle Jarre concert, and clouds of dry ice. This clubs goes for a typical Gongti sound: banging, slightly cheesy EDM. However, Sir Teen is putting money into bringing in big name international DJs.
There's no cover most nights. The bar in the centre offers free drinks to non-Chinese, which is pretty disgraceful. Expats can help themselves to three free drinks on Friday and Saturday nights, and unlimited freebies on weekdays. Foreigners can expect a cheap night out.
Give this place a miss unless there's a big act booked.