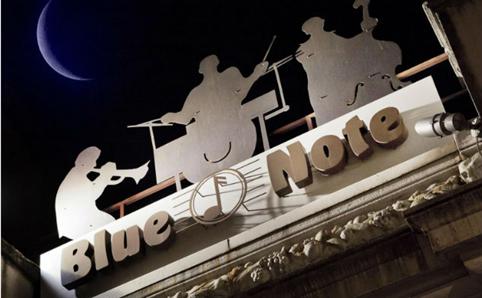 The legendary New York jazz club is set to head for China next March
Blue Note – a world-renowned New York jazz club opened in 1981 – has announced plans to expand into China and Hawaii, with a Beijing club expected to open in March. The new additions join a growing network of international locations, with three clubs already well-established in China's jazz-loving neighbor Japan (one in Tokyo, Osaka and Nagoya) and another in Milan.
The new club is sure to be a game-changer in Beijing's jazz scene, which has always had a strong, if slightly understated, presence in the capital. In contrast to established jazz havens like East Shore or Jianghu, Blue Note won't be a low-key bar where you can enjoy some chill vibes. Instead, according to the New York Times, the club will 'occupy the 16,000-square-foot basement in a neo-Classical building near Tiananmen Square' –specifically, the former site of the U.S. embassy. Yeesh, that's ambitious.
The question, of course, is whether Beijing will be able to support such a large and swanky jazz club.
Yue Fu – one of Beijing's first efforts at an upscale jazz establishment – closed in February after barely a nine-month run. Though the given reason was owner Leon Lee's departure from China, Yue Fu's pricey drinks and location off the beaten Gulou/Sanlitun path may also have led to its untimely demise.
Blue Note will take up Yue Fu's mantle and then some, with two planned shows every night from Tuesday through Sunday. Music won't be the only draw, though. In an interview with South China Morning Post, President of the Blue Note Entertainment group Steven Bensusan said that the club, which will be able to accommodate crowds of up to 250 people, would also offer dining to help complete the experience.
'Do I believe there is a large demand for jazz in China right now? No, not necessarily,' he added. 'But I believe we can help develop the music and the market.'