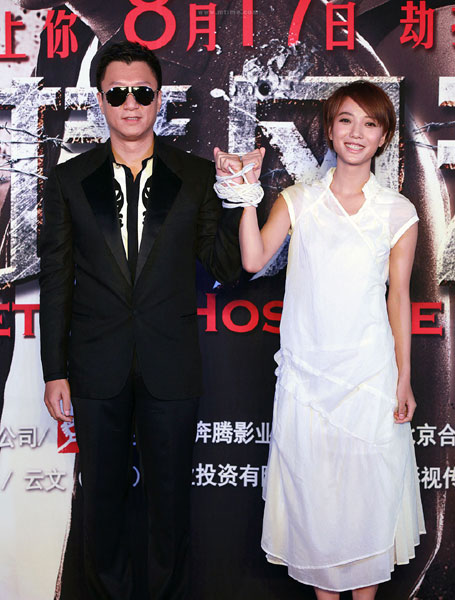 Cast members Sun Honglei (left) and Wang Luodan promote their film "Lethal Hostage" in Beijing on July 18, 2012. [Photo: mtime.com]
Cast and crew of the crime film "Lethal Hostage" attended their first press conference on Wednesday in Beijing, Mtime.com reports.
Cast members Sun Honglei, Wang Luodan, Ni Dahong, Yang Kun and Zhang Mo made appearance alongside director Cheng Er to build momentum for the movie's release on August 17. A teaser trailer was also released.
In the movie, a drug dealer portrayed by Sun, falls in love with his hostage (Wang Luodan) and decides to quit the business, that is, after one final deal.
"Crazy Stone" director Ning Hao is the movie's executive producer.