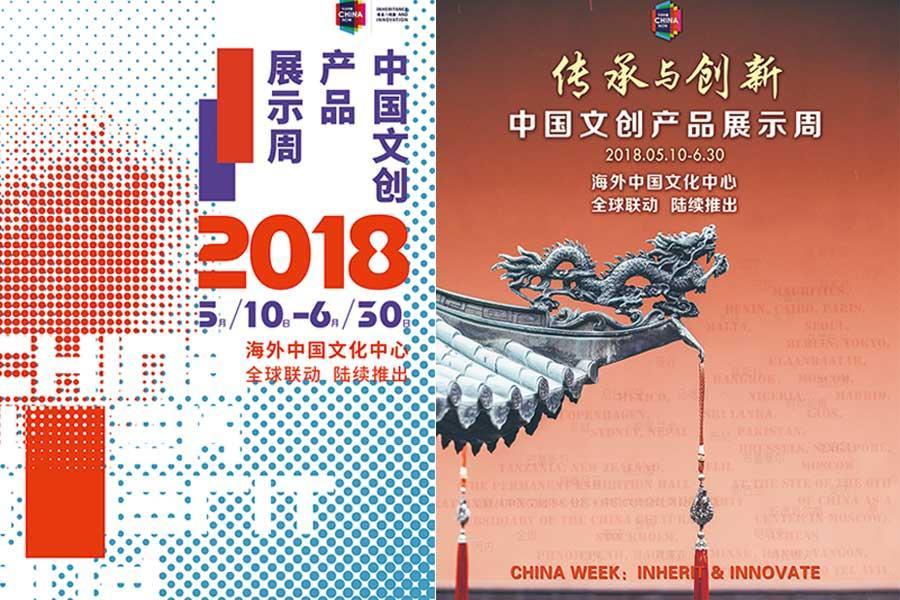 "China Week: Inheritance and Innovation" was launched at the Jianfu Gong, or the Garden of Established Happiness, in the Palace Museum in Beijing on Tuesday.
Zheng Hao, deputy head of the Bureau for External Cultural Relations under China's Ministry of Culture and Tourism; Yu Peng, head of the Network of International Culturalink Entities (NICE) and Ren Wanping, deputy director of the Palace Museum, were present at the launch ceremony.
As a 2018 theme under the brand event China Cultural Week, this year the event focusing on Chinese cultural creative products will be staged in overseas China cultural centers worldwide from Thursday to June 30.
China cultural centers abroad will organize related activities through independent planning and cooperation, mainly exhibitions, but also forums, seminars and lectures, as well as interactive activities.
Among the highlights are several major programs, such as the Exhibition of Creative Products Inherited from the Palace Museum, an exhibition of Chinese stamp culture and stamp-themed cultural products, Silk Road Memory - NICE Choice Cultural Creative Exhibition and Chinese Design·Culture·Life Experimental Exhibition.
Prev Button
Next Button