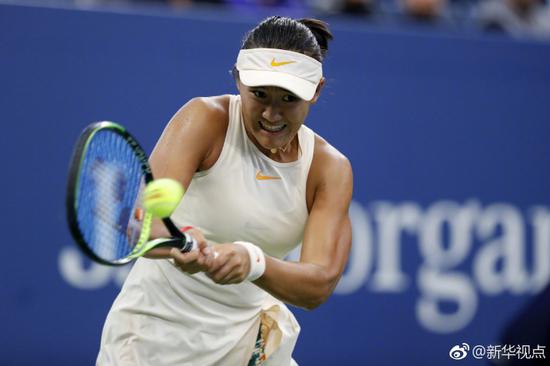 Wang Xiyu (Photo/Xinhua)
China's 17-year-old rising star Wang Xiyu became the first girls' junior Grand Slam champion from the Chinese mainland after overcoming French youngster Clara Burel 7-6 6-2 inside the Louis Armstrong Stadium on Sunday.
The third-seeded Wang fought off a valiant comeback from Burel in the opening set to win the U.S. Open title after an hour and 25 minutes on court, capping off a fantastic year that included a run to the semifinals at junior Wimbledon as well as quarterfinals appearances at both junior Australian Open and Roland Garros.
"In the first set I was a little bit nervous, but I try to get used to in the big court, try to enjoy this match," Wang said.
"Yeah, it's only happy. I think maybe my mom is crying."
"I watch some matches with Li Na," she added. "She gave me something experience to play the final, because she played in the Australian Open final. I've tried to watch some matches with her."
Burel, who missed the chance to become the first French junior champion in 17 years, could hardly contain her disappointment.
"I'm not very proud of me because I lost in the final, but it's a good week and I will try to stay positive," Burel said.
"Even if I lost this final, it was a great match. We played both well. It's a great season. I made two finals, but I'm still disappointed to lose in my second Grand Slam final."