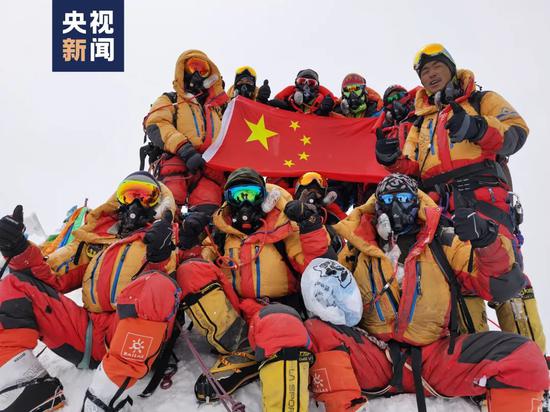 Around 12:30 Tuesday, 13 Chinese scientists and climbers reached the peak of Mount Qomolangma, also known as Mount Everest, making it the second time since last year for the science expedition team to reach the top.
The team departed at an altitude of 8,300 meters at around 3 am Tuesday and arrived at the 8,830-meter weather station after over eight hours of arduous climbing.
Last year, Chinese scientists set up the world's highest automatic weather station, which would record temperatures, humidity, wind speeds, and other key data for studying climate change.