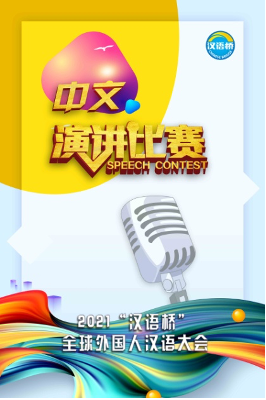 (Photo provided to Chinaculture.org)
2021 "Chinese Bridge" Chinese Proficiency Competition for Foreigners across the Globe is now calling for entries.
The competition welcomes all foreign friends who love and learn Chinese all over the world to submit compositions and recorded speeches. The participants must be native speakers of another language and not of Chinese nationality. The submission deadline is Feb 22.
The competition is a part of the worldwide "Chinese Bridge" language competition, which also includes Chinese competitions for foreign college and secondary school students.
Chinese Bridge is sponsored by the Chinese Language Council, or Hanban, with the cooperation of the local government. The competition has become an important platform for students of various countries to learn Chinese language and culture.
Chinese Bridge has attracted 1.5 million foreign students from over 160 countries in the past 20 years. More than 170,000 participants have attended summer camps in China to experience Chinese culture and language.
For more information, please log onto :
Website of Chinese Speech Contest: http://news.cri.cn/special/bridgechinese
Registration Page of Chinese Speech
Contest: http://news.cri.cn/special/bridgechinese/baoming