(ECNS) -- Vienna Cammarota, a 72-year-old Italian, announces her plan on social media that she will follow Marco Polo's traces by walking from Italy to Beijing from late April of 2022. She will arrive in Beijing in December of 2023, and if she makes it, she will be the first female ever to walk from Italy to Beijing.
According to Cammarota, she will consecutively pass Slovenia, Serbia, Bulgaria, Turkey, Georgia, Azerbaijan, Iran, Turkmenistan, Uzbekistan, Kyrgyzstan, Kazakhstan, Mongolia, and finally China.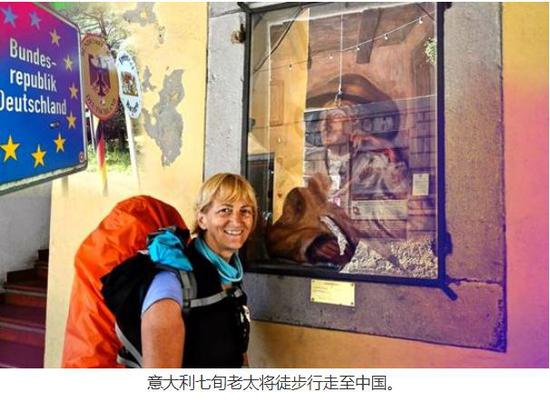 The 72-year-old Italian Vienna Cammarota. (A screenshot from Oliannews)
As an enthusiast of history and archaeology, Cammarota hopes to show the Italian archaeological values to the world and promote Italian cultural heritages through her journey to China.
Doctors and therapists will follow Cammarota in the distance, and she will also be equipped with high-tech devices to have her physical conditions monitored timely.
Back in 2017, Cammarota became the world's first female to set off on the "Viaggio in Italia", also known as Voyage to Italy, written by Johann Wolfgang von Goethe, the famous German poet.